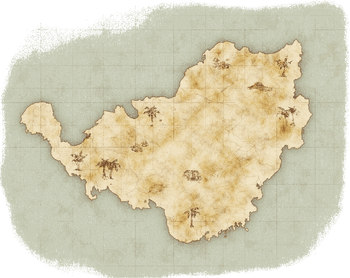 A New Legend (真・伝説のはじまり, Shin・Densetsu no Hajimari, Beginning of the True Legend) is the 1st sub-chapter of Uncanny Legends, and the 50th sub-chapter overall. It was introduced in Version 7.0 and is available up to 4♛ difficulty.
Upon completing its only stage, the player will be able to unlock the True Form of Mecha-Bun as well the ability to upgrade most cats 10 more levels using Catseyes including Legend Cats.
Difficulty
As this sub-chapter contains only Relic Enemies, it should be regarded a warm-up before the true potential of the Curse effect is put to use. However, it shouldn't be discounted because of it, for Relics are very, very strong.
2♛ difficulty for this sub-chapter multiplies enemy strength magnifications by 150%.
3♛ difficulty for this sub-chapter multiplies enemy strength magnifications by 200%.
4♛ difficulty for this sub-chapter makes no change to enemy strength magnifications and only allows Special Cats and Rare Cats to be deployed.
New Features
This sub-chapter introduces two new enemies of the new type, Relic. These enemies' gimmick, aside from having extremely high stats overall, is the ability to afflict cats with the Curse status effect. This effect disables a cat's anti-trait Abilities for a given amount of time.
Relic Doge: An extremely buffed, Relic variant of Doge that is able to inflict Curse.
Relic Bun Bun: The Relic version of Mecha-Bun. It attacks even faster than Mecha-Bun, has a 100% chance to inflict Curse, and is strangely not a Floating enemy.
This is also the first sub-chapter able to drop Ammonites as materials, allowing players to upgrade certain Cat Cannons up to level 30. However, it is not recommended for farming, as the next sub-chapters have much cheaper and easier stages.
List of Stages
Material Drop Rates
| None | Bricks | Feathers | Coal | Sprockets | Gold | Meteorite | Beast Bones | Ammonite |
| --- | --- | --- | --- | --- | --- | --- | --- | --- |
| 33% | 8% | 8% | 8% | 8% | 8% | 8% | 8% | 8% |
Trivia
Aside from Ms. Sign, this sub-chapter only contains one type of enemy, that being Relic.
This is the first Uncanny Legends sub-chapter to not have six stages, the second being Imminent Disaster.
This is the shortest Uncanny Legends sub-chapter currently, tied with Imminent Disaster.

However, it appears that Imminent Disaster was possibly planned to include 5 additional stages, due to the existence of 5 placeholder stages in the code that are exact copies of stages 2-6 of Here Be Dragons.
Reference
---
<< N/A | Here Be Dragons >>
---