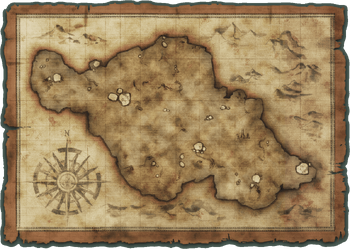 Abyss Gazers (深淵を覗く者 Shin'en o Nozoku Mono, Abyss Gazers) is the 6th sub-chapter of Uncanny Legends, and the 55th sub-chapter overall. It was added in version 7.3, and is currently available up to 2★ difficulty.
Difficulty
This sub-chapter is relatively easy compared to some of the previous ones. Simple strategies will make short work of the levels. The next sub-chapter will be much harder.
2★ difficulty for this sub-chapter multiplies enemy strength magnifications by 150%.
New Features
This sub-chapter introduces one new enemy:
List of Stages
Stage number & cost
Stage name
Description
2-6-1
Deadly Weapons (ガチガチ暗黒兵器, Gachigachi Ankoku Heiki, Rigid Dark Weapon)
Starts off with a few Doges and Doge Darks. Once the base is struck, Henry spawns with a Shy Boy and more Doge Darks. Afterwards, two more Shy Boys and a plethora of Doges spawn on a timer.
180
2-6-2
Inspirational Mural (かわいい壁画, Kawaī Hekiga, Cute Mural)
A Mooth is accompanied by ten Squire Rels. After some time J.K Bun Bun spawns and the aforementioned enemies are replaced with their Relic counterparts.
170
2-6-3
Sunlit Caves (サンシャイン洞窟, Sanshain Dōkutsu, Sunshine Cave)
Gory Blacks spawn in groups of three with Relic Doges as support. When the base is damaged, a pseudo-boss spawns, followed by two Oldhorns and a steady stream of Shadow Boxer Ks.
170
2-6-4
Glittering Peaks (鍾乳石イルミネーション,Shōnyūseki Iruminēshon, Stalactite Illumination)
Sunfish Jones, Angelic Sleipnir, and Loris team up to form a powerful driving force. The Gabriels are cleverly used here to rush in after an attack and maintain claimed ground.
175
2-6-5
Murmuring Evil (ゲッソリ性悪説 Gessori Seiakusetsu)
A copy of Chubby B. Goode implementing the newer enemy variants. The Assassin Bears also take half as long to appear.
175
2-6-6
Languid Lakeside (まったり地底湖, Mattari Chitei Mizūmi, Laid-back Underground Lake)
Plays out similarly to Realm of Carnage. Lowkey makes his debut as head villain here with support from two Bores and 20 Sir Rels.
200
Material Drop Rates
| None | Bricks | Feathers | Coal | Sprockets | Gold | Meteorite | Beast Bones | Ammonite |
| --- | --- | --- | --- | --- | --- | --- | --- | --- |
| 33% | 10% | 0% | 10% | 3% | 7% | 3% | 7% | 27% |
Reference
---
<< Barking Bay | Neo-Necropolis >>
---