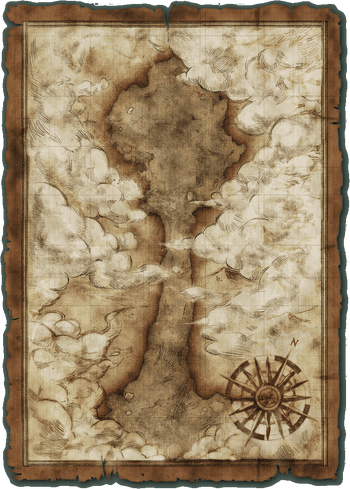 Area 22 (エリア22 Eria 22, Area 22) is the 43rd sub-chapter of Stories of Legend. It is available up to 4★ difficulty and was added in update 6.6 on November 13, 2017. A recurring theme in this sub-chapter is tough enemies that spawn near the beginning of the level.
Difficulty
This is the first sub-chapter to include Starred Aliens. Without ANY Anti-Starred Alien Treasures, the stages will be somewhat insane, since every one of them contains various Starred Aliens. Anti-Alien units will be mandatory for most of the stages in this and next three sub-chapters. Prepare for Cosmic Demise.
2★ difficulty for this sub-chapter multiplies enemy strength magnifications by 120%.
3★ difficulty for this sub-chapter multiplies enemy strength magnifications by 130%.
4★ difficulty for this sub-chapter makes no change to enemy strength magnifications and only allows Special Cats and Rare Cats to be deployed.
New Features
While not their first appearance in-game, Starred Aliens are introduced to Stories of Legend in this sub-chapter. They are unaffected by the Anti-unstarred Alien Treasures of Into the Future, instead having their own Treasure sets found in Cats of the Cosmos.
This sub-chapter introduces one new enemy:
Youcan: A Starred Alien/Angel variant of Two Can with higher health and damage, Area Attack, slightly longer Shockwaves and a 266,000 HP Barrier.
List of Stages
Stage number & cost
Stage name
Description
1-43-1
Roswell Incident (ローズウェイ事件, Rōzuu~ei Jiken, Roseway Incident)
Shibalien Elite is spammed throughout the level, with the occasional Metal Doge.
160
1-43-2
Cat Abduction (キャットミューティレーション, Kyatto Myūtirēshon, Cat Mutilation)
Just Kories and Star Pengs.
155
1-43-3
Adamski Type (マダムスキー型UFO, Madamusukī-gata UFO, Madamski-type UFO)
Zamelle appears shortly after the level begins. She is supported by Zrocos and eventually Le'Solar.
155
1-43-4
Chupacabra Love (チュパチュパカブラ遭遇, Chupachupakabura Sōgū, Chupachupacabra Encounter)
Project A serves as the boss of this level. He appears near the beginning of the stage along with a Dolphina. Up to five more Dolphinas are spawned during the battle along with some Shibalien Elites that spawn periodically.
150
1-43-5
Tunguska Event (グースカツンツン大爆発, Gūsuka Tsuntsun Dai Bakuhatsu)
Spacefish Jones and Star Peng spawn just 2.5 seconds after the battle begins. A Li'l Bun Bun will appear after 80 seconds, followed closely by another Star Peng. After that, Star Pengs and Li'l Bun Buns are spawned at 53.3 and 66.7 second intervals, respectively.
160
1-43-6
Offworld Weary (あなた疲れてるのよ, Anata Tsukare Teru no Yo, Night of Your Weariness)
Youcan is introduced in this stage. He is backed by General GreGories and Shibalien Elites which spawn at mild intervals throughout the stage.
180
Material Drop Rates
| None | Bricks | Feathers | Coal | Sprockets | Gold | Meteorite | Beast Bones | Ammonite |
| --- | --- | --- | --- | --- | --- | --- | --- | --- |
| 47% | 0% | 7% | 0% | 3% | 3% | 33% | 7% | 0% |
Trivia
The name of this sub-chapter is based off of Area 51, which has been rumored to have many UFO sightings, which is why it introduces Starred Aliens.
Reference
---
<< Grotesque Gallery | Beyond the Savannah >>
---
Community content is available under
CC-BY-SA
unless otherwise noted.