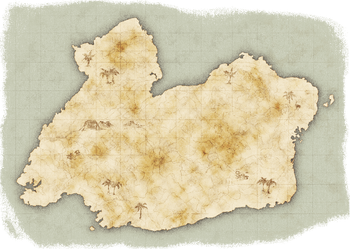 Barking Bay (ワンワン湾 Wan Wan-wan, Bow-wow Bay) is the 5th sub-chapter of Uncanny Legends, and the 54th sub-chapter overall. It was added in version 7.2, and is currently available up to 2♛ difficulty.
Difficulty
Not too bad because half of the stages can be cheesed, and the other stages are fairly easy to deal with even without Uber Rares.
2♛ difficulty for this sub-chapter multiplies enemy strength magnifications by 150%.
New Features
This sub-chapter introduces one new enemy:
List of Stages
Stage number & cost
Stage name
Description
2-5-1
Crowded Surf (ビッチビチ漁場, Bitchibichi Ryōba)
Three Project As are the main threat of this stage, backed up by a Super Metal Hippoe and many Trolly Bloggers.
175
2-5-2
Mutinous Waves (反抗的経済水域, Hankō-teki Keizai Suiiki, Rebellious Economic Zone)
A surprisingly simple stage that only spawns Heavenly Hippoes, Zomboes and a few buffed Dagshunds.
165
2-5-3
Buoys & Gills (カマトロ防波堤, Kamatoro Bōhatei)
Just four Capies protecting an Othom.
165
2-5-4
On The Rocks (怪獣ショー岩窟,Kaijū Shō Gankutsu, Monster Show Rock Cave)
Attacking the enemy base will spawn the boss, a duo consisting of Bun Bun Black and Director Kurosawah. Metal One Horn and Metal Doge appear as support.
180
2-5-5
Seahorse Siren (タツノコ浜, Tatsunoko Hama, Seahorse Seashore[?])
An Oldhorn and a massive amount of Sir Rels are the only enemies in this stage.
185
2-5-6
Young Cuttlefish (イカス岬, Ikasu Misaki, Cape Cuttlefish)
Five Sir Seals and three Gory Blacks are all that spawn until the boss fight. Upon damaging the enemy base, Loris will appear as the boss, backed up by Relic Doges, Zigges, Zrocos, Dark Otters and Ginger Snaches. Two more Lorises appear later on, but the stage can be beaten before they come out.
200
Material Drop Rates
| None | Bricks | Feathers | Coal | Sprockets | Gold | Meteorite | Beast Bones | Ammonite |
| --- | --- | --- | --- | --- | --- | --- | --- | --- |
| 33% | 12% | 3% | 9% | 9% | 3% | 12% | 3% | 15% |
Trivia
This sub-chapter's name is a pun in Japanese: the word for "bay" or "inlet" (湾 wan) shares the same pronounciation with the onomatopoeia for a dog's bark (ワン wan).
Reference
---
<< Primeval Currents | Abyss Gazers >>
---