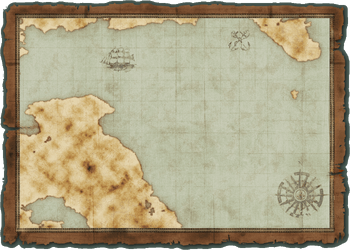 Battle in the Bath (バトル銭湯 Batoru Sentō, Battle Bathhouse) is the 17th sub-chapter of Uncanny Legends, and the 66th sub-chapter overall. It was introduced in the Version 8.9 Update, and is currently only available up to 1★ difficulty.
Difficulty
This sub-chapter features Zombies combined with other traits in most of its levels. It is very diverse, but it shouldn't cause any trouble except for Stage 1.
New Features
This sub-chapter introduces Into the Future Chapter 2's Zombie Outbreak enemies to Legend Stages alongside one new Relic enemy:
Zuche: A fast-moving Zombie enemy with one burrow. He has low health and very high DPS, so he functions as a suicide bomber.
The Thrillerz: A Zombie peon that can burrow twice. The first of their kind, they are very annoying when they intercept your meatshielding.
Mr. Puffington: A pufferfish that functions similarly to Brollow, but with much more health and knockbacks, along with attacks that extend past his range.
List of Stages
Stage number & cost
Stage name
Description
2-17-1
Steamworks Ltd. (有限会社湯気, Yūgengaisha Yuge, Steam Co., Ltd.)
Periodic Coffin Zoges and Zuche spam supporting Henry and Lord Gravey.
175
2-17-2
Sticky Shower (粘り気シャワー, Nebarike Shawā, Sticky Shower)
Starts off with Those Guys, and General GreGories, Rain Ds, Project As, Shibalien Elites and I.M. Phace spawning when the enemy base is attacked.
180
2-17-3
Standing Sauna (立ちっぱなしサウナ, Tachi-ppanashi Sauna, Standing Sauna)
Begins with Zoges and Znaches. When the base is damaged, there are Sir Rels, Dark Otters, The Thrillerz and a Le'noir.
185
2-17-4
Chilly Pool (冷徹水風呂, Reitetsu Mizuburo, Chilly Bath)
A few Sir Seals, accompanied by a Bore and later THE SLOTH, with Director Kurosawah as the boss. Zuche and The Thrillerz are spawned throughout.
190
2-17-5
Umibozu's House (海坊主の家, Umibōzu no Ie, Umibozu's House)
Those Guys spam and Doges, which escalates into extreme Doge Dark spam. The boss is a Master A., who comes with one H. Nah and Thrillerz spam. The Doge Darks will increase in strength as the battle progresses.
195
2-17-6
Hot Spring Reception (デカ番台, Deka Bandai, Giant Watcher's Stand[?])
Mr. Puffington makes his debut with Gabriels, Relic Doges, Sir Rels, Chickful As and Sunfish Jones.
225
Material Drop Rates
| None | Bricks | Feathers | Coal | Sprockets | Gold | Meteorite | Beast Bones | Ammonite |
| --- | --- | --- | --- | --- | --- | --- | --- | --- |
| 33% | 5% | 3% | 10% | 0% | 13% | 10% | 15% | 10% |
Reference
---
<< Heaven's Back Alley | Ancient Mountains >>
---
Community content is available under
CC-BY-SA
unless otherwise noted.