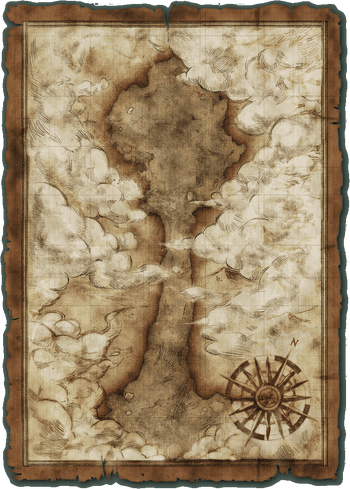 Behemoth's Peak (千年獣の霊峰, Sen Nenjū no Reihō, Scared Mountain of the Millennium Beast) is the 43rd sub-chapter of Uncanny Legends, and the 92nd sub-chapter overall. It was added in Version 11.3 and is currently only available in 1♛ difficulty.
Difficulty
An average chapter in terms of difficulty. Beyond the Haze however, can be challenging without proper Surge-Immune units.
New Features
This subchapter introduces 1 new enemy:
When the final stage is completed, players have a 3% chance to unlock Ultima Beast Naala as a Cat Unit (guaranteed if a Treasure Radar is used).
List of Stages
Stage number & cost
Stage name
Description
2-43-1
Fountain of Memories (霧散した記憶の泉, Musam shita Kioku no Izumi, The Fountain of Faded Memories)
Cli-One and Mr. Mer are the main threats, supported by an onslaught of Zrocos and Miz Devils. Aku Doges and Cerberus Kids join the battle if you take too long.
180
2-43-2
Chaotic Pulse (無秩序な鼓動, Muchitsujona Kodō, Chaotic Heartbeat)
Cerberus Kids and Aku Doges appear as peons along with one Fallen Bear at the start. A second Fallen Bear appears when the base is hit alongside Wicked Face.
210
2-43-3
Beyond the Haze (霞む視界の先には, Kasumu Shikai no Sakiniwa, Beyond The Haze of Vision)
Features many, many Condemned Pengs supported by M. Ost. Doge Darks appear as a source of money.
180
2-43-4
Border Soil (隣り合う冥土, Tonariau Meido, Adjacent Netherworld)
Lord Gravey serves as the boss alongside 2 Red EnerGs, 3 Scissoroos and a few Zories. Trolly Bloggers and Zrocos are the peons.
190
2-43-5
Silver Current (銀色清流, Giniro Seiryū, Clear Silver Stream)
Othom and Oldhorn team up with 2 Two Cans and Youcan. Sir Rels and UltraBaaBaas appear as support.
190
2-43-6
Immortal Zenith (天寿を授ける頂, Tenju o Sazukeru Itadaki, The Summit That Gives Life)
Ultima Beast Naala appears at the start, with occasional support from Owlbrows, Angelic Gories, Aku Doges and Ginger Snaches.
260
Material Drop Rates
| None | Bricks | Feathers | Coal | Sprockets | Gold | Meteorite | Beast Bones | Ammonite |
| --- | --- | --- | --- | --- | --- | --- | --- | --- |
| 34% | 7% | 7% | 5% | 7% | 5% | 10% | 10% | 15% |
Reference
---
<< Rose-Colored Road | Moodist Beach >>
---