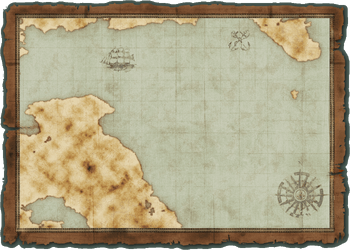 Blizzard Boulevard (ブリザード自動車道 Burizādo Jidōshadō, Blizzard Expressway) is the 45th sub-chapter of Stories of Legend, added in version 6.8 . It is available up to 4★ difficulty.
Difficulty
So far the hardest sub-chapter containing Starred Aliens. As we start, stages 1 and 6 can be considered the hardest, but those in between are no pushover, either. It's interesting that each of the levels has its own unique theme - each level focuses on one of the enemies' traits or abilities they have. The first one contains two types of Angelic Enemies, one being the peon and the other one the annoying boss, others are just support (ability of this support - Mr. Mole and Trolly Bloggers both having knockback effects). Same applies to other levels, the exception being the last one.
2★ difficulty for this sub-chapter multiplies enemy strength magnifications by 120%.
3★ difficulty for this sub-chapter multiplies enemy strength magnifications by 130%.
4★ difficulty for this sub-chapter makes no change to enemy strength magnifications and only allows Special Cats and Rare Cats to be deployed.
New Features
This sub-chapter introduces one new enemy:
List of Stages
Stage number & cost
Stage name
Description
1-45-1
Shiver Junction (あかぎれジャンクション, Akagire Jankushon, Skin-tearing Cold Junction)
Mr. Mole appears as soon as the battle begins, and Gabriel and Trolly Blogger serve as peons. 2 Winged Pigges join the fray later on.
170
1-45-2
Leaky Tunnel (ダダ洩れ海底トンネル, Dada More Kaitei Tonneru, Dada Leaky Seabed Tunnel)
Croakley appears as a boss at the start of the battle alongside a Project A with two more later. Doge Darks are spawned throughout the battle and two Tackeys spawn as heavy support
160
1-45-3
Frostbite Park (しもやけパーキングエリア, Shimoyake Pākingu Eria, Chilblains Parking Area)
Bore appears as a boss when the enemy base is attacked, with support from Znaches, Zigges and Zrocos. A second Bore will appear a while after.
150
1-45-4
Toasty Turnpike (ぬくもり対向車線, Nukumori Taikō Shasen, Warm Opposite Lane)
The boss, a 2000% buffed Face, is spawned at the beginning of the stage. After 30 seconds, Cala Maria will appear. Brollows start spawning after 46.6 seconds, and a second Cala Maria appears after 83.3 seconds.
165
1-45-5
Sleepy Signals (眠眠交通警備隊, Minmin Kōtsū Keibitai, Sleepy, Sleepy Traffic Guards)
Le'Solar appears as a main threat from the beginning, backed up by a General GreGory. After 53.3 seconds, more Le'Solars start spawning.
175
1-45-6
Scorched Tollbooth (料金所ヒートショック, Ryōkinsho Hītoshokku, Tollbooth Heat Shock)
Hackey's first appearance. Several buffed Rain Ds appear as Hackey's support.
190
Material Drop Rates
| None | Bricks | Feathers | Coal | Sprockets | Gold | Meteorite | Beast Bones | Ammonite |
| --- | --- | --- | --- | --- | --- | --- | --- | --- |
| 44% | 8% | 8% | 8% | 0% | 8% | 12% | 12% | 0% |
Reference
---
<< Beyond the Savannah | Singularityville >>
---
Community content is available under
CC-BY-SA
unless otherwise noted.