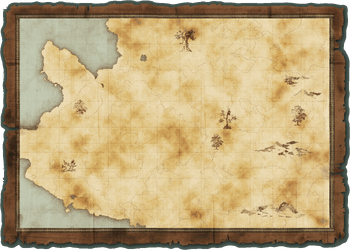 Body & Soul (心と体、繋ぐもの Kokoro to Karada, Tsunagu Mono, What Connects the Mind and Body) is the 27th sub-chapter of Stories of Legend. It was added in version 4.7 and is available up to 4♛ difficulty.
Difficulty
Half of the stages are easy enough, but the others can be extremely difficult, especially if you're underleveled. Many of these stages are enemy-spam. They require certain cats, a specific strategy to overcome these challenges, and determination. The player will also need all Anti-unstarred Alien Treasures and Bahamut Cat's True Form, as without them it will be nearly impossible to beat Cursed Blizzards and Sign of the Cat.
2♛ difficulty for this sub-chapter multiplies enemy strength magnifications by 120%.
3♛ difficulty for this sub-chapter multiplies enemy strength magnifications by 140%.
4♛ difficulty for this sub-chapter makes no change to enemy strength magnifications and only allows Special Cats and Rare Cats to be deployed.
New Features
This sub-chapter introduces one new enemy:
List of Stages
Stage number & cost
Stage name
Description
1-27-1
Sunset's Howl (夕焼けの咆哮, Yūyake no Hōkō, Sunset's Howl)
Has three Berserkories spawning on a timer, with B.B.Bunnies appearing as peons.
80
1-27-2
Gestalt, Decay (ゲシュタルト、崩壊, Geshutaruto, Hōkai, Gestalt, Decay)
A single Scissoroo spawns in the beginning, followed by some Shibaliens and Kroxos. When the enemy base is attacked, many Scissoroos spawn with many more Alien peons. This is followed by a parade of Shadow Boxer Ks with powerful Gory Blacks and Dark Otters, with occasional Doge Darks.
90
1-27-3
Warrior's Dawn (戦士の黎明, Senshi no Reimei, Warrior's Dawn)
An exact copy of the Moon from Empire of Cats Chapter 3, but with much higher strength magnifications.
90
1-27-4
Cursed Blizzards (呪われた永久凍土, Norowareta Towa Tōdo, Cursed Permafrost)
Begins with Elder Sloth and THE SLOTH. If you do not win fast enough, 20 more Elder Sloths will spawn.
95
1-27-5
Sign of the Cat (ねこの証, Neko no Akashi, Sign of a Cat)
Alpacky is the boss while infinite Calamaries appear as support, with some Baa Baas and Imperator Saels as peons. Cyberhorn appears once.
95
1-27-6
Out of Despair (愚者の絶望, Gusha no Zetsubō, Fool's Despair)
Capies spawn on a timer.
100
1-27-7
Metabolic Syndrome (メタボリック症候群, Metaborikku Shōkōgun, Metabolic Syndrome)
Bun Bun Symbiote, Galactic Overseer Nyandam and I.M. Phace come out when the enemy base is attacked. Shibaliens spawn as peons in the beginning.
110
1-27-8
Love and Death (愛と死, Love and Death, Love and Death)
Five Bores and many Mr. Moles, the new enemy, as support. Trolly Bloggers and Ginger Snaches are the peons.
125
Material Drop Rates
| None | Bricks | Feathers | Coal | Sprockets | Gold | Meteorite | Beast Bones | Ammonite |
| --- | --- | --- | --- | --- | --- | --- | --- | --- |
| 52% | 14% | 9% | 7% | 0% | 0% | 17% | 1% | 0% |
Trivia
Body & Soul and Weak & Mildly Acidic are mainly themed around hope, despair, psychology, and conditions from which one may be suffering:

Body & Soul's Japanese name means "What Connects the Mind and Body" or "That Which Connects the Mind and Body", starting off the psychological themes.
Gestalt, Decay is a reference to the psychological phenomenon Gestaltzerfall, also known as Gestalt decomposition. When one is exposed to words or character patterns for a prolonged period of time, it may appear to them that the shapes are decomposing or "decaying" into their constituting parts.
The "cursed" in Cursed Blizzards doesn't have to be supernatural - it can also refer to anything that brings harm or misery.
Metabolic Syndrome is the name of a group of risk factors associated with the risk of developing cardiovascular disease and type 2 diabetes.
Out of Despair is, of course, the most obvious example. Interestingly, its Japanese name carries the opposite tone, literally meaning "Fool's Despair".
Love and Death is named after Ai to Shi ("Love and Death"), a novel published by Saneatsu Mushanokōji in 1939.. The novel follows the character of Muraoka and his relationship with his friend's sister Natsuko, which they advance by writing to each other. They marry right before Muraoka sets off on a 6-month trip to Paris. The two continue to stay in contact via letters and have high hopes for their life as a married couple after Muraoka returns home, but on the ship back to Japan, Muraoka is informed that his wife had suddenly died of Spanish flu. After visiting her grave, Muraoka remarks that "the dead hold great power over the living, but the living are powerless over the dead."
At Least I'm a Cat's Japanese name, At Least, Be a Cat, references that of Neon Genesis Evangelion episode 22, "At Least, Be Human". The episode depicts Asuka's declining mental state and traumatic childhood, which the mind-bending 15th Angel, Arael, forces her to relive.
Cat Catharsis refers to the process of releasing, and thereby providing relief from, strong or repressed emotions.
No More Bad Dreams' Japanese name literally translates to "Awakening From a Nightmare".

Body & Soul was for a long time the last Stories of Legend sub-chapter to contain 8 stages. However, The Legend Ends now holds this title.
Reference
---
<< Sea Polluter | Weak & Mildly Acidic >>
---