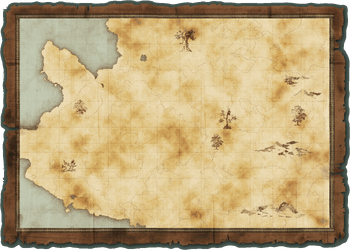 Body & Soul (心と体、繋ぐもの Kokoro to Karada, Tsunagu Mono, What Connects the Mind and Body) is the 27th sub-chapter of Stories of Legend. It is available up to 4★ difficulty.
Difficulty
Half of the stages are easy enough, but the others can be extremely difficult, especially if you're underleveled. Many of these stages are enemy-spam. They require certain cats, a specific strategy to overcome these challenges, and determination. The player will also need all Anti-unstarred Alien Treasures and Bahamut Cat's True Form, as without them it will be nearly impossible to beat Cursed Blizzards and Sign of the Cat.
2★ difficulty for this sub-chapter multiplies enemy strength magnifications by 120%.
3★ difficulty for this sub-chapter multiplies enemy strength magnifications by 140%.
4★ difficulty for this sub-chapter makes no change to enemy strength magnifications and only allows Special Cats and Rare Cats to be deployed.
New Features
This sub-chapter introduces one new enemies.
Mr. Mole: An uber-long distance attacker with a great deal of health, and the ability to knockback cats.
Not their first introduction but enemies from Into the Future Chapter 3 are introduced here.
List of Stages
Stage number & cost
Stage name
Description
1-27-1
Sunset's Howl (夕焼けの咆哮, Yūyake no Hōkō, Sunset's Howl)
Has three Berserkories spawning, with B.B.Bunnies appearing as peons.
80
1-27-2
Gestalt, Decay (ゲシュタルト、崩壊, Geshutaruto, Hōkai, Gestalt, Decay)
Intense spamming of Scissoroos followed by a parade of Shadow Boxer Ks with even more deadly enemy spam.
90
1-27-3
Warrior's Dawn (戦士の黎明, Senshi no Reimei, Warrior's Dawn)
An exact copy of the Moon from Empire of Cats Chapter 3, but with much higher strength magnifications.
90
1-27-4
Cursed Blizzards (呪われた永久凍土, Norowareta Towa Tōdo, Cursed Permafrost)
Begins with Elder Sloth and THE SLOTH. If you do not win fast enough, 20 more Elder Sloths will spawn.
95
1-27-5
Sign of the Cat (ねこの証, Neko no Akashi, Sign of a Cat)
Alpacky is the boss and infinite Calamaries appear as support, with a couple Cyberhorns as peons.
95
1-27-6
Out of Despair (愚者の絶望, Gusha no Zetsubō, Fool's Despair)
Just Capy rushing.
100
1-27-7
Metabolic Syndrome (メタボリック症候群, Metaborikku Shōkōgun, Metabolic Syndrome)
All three bosses from The Great Abyss come out when the enemy base is attacked.
110
1-27-8
Love and Death (愛と死, Love and Death, Love and Death)
5 Bores and the new enemy, Mr. Mole, as support.
125
Material Drop Rates
| None | Bricks | Feathers | Coal | Sprockets | Gold | Meteorite | Beast Bones | Ammonite |
| --- | --- | --- | --- | --- | --- | --- | --- | --- |
| 52% | 14% | 9% | 7% | 0% | 0% | 17% | 1% | 0% |
Trivia
Reference
---
<< Sea Polluter | Weak & Mildly Acidic >>
---
Community content is available under
CC-BY-SA
unless otherwise noted.