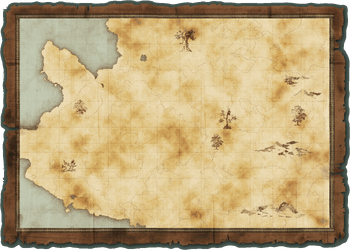 Cat-Chasing Village (猫追いしふるさと, Neko Oishi Furusato, Cat-Chasing Hometown) is the 45th sub-chapter of Uncanny Legends, and the 94th sub-chapter overall. It was added in Version 11.6 and is currently only available in 1♛ difficulty. Relics return to the spotlight in this sub-chapter, appearing in every stage and often buffed to 150%.
Difficulty
To be determined.
New Features
This subchapter introduces 1 new enemy:
List of Stages
Stage number & cost
Stage name
Description
2-45-1
Pithouse Academy (竪穴式校舎, Tateanashiki Kōsha, Pit-Schoolhouse)
Sir Rels and Squire Rels appear as peons. Soon after, a Croakley appears, and then an M. Ost. Around the 2-minute mark, Loris appears followed shortly by a second M. Ost.
210
2-45-2
Local Harvest Forecast (収穫量を占う地方放送, Shūkakuryō o Uranau Chihō Hōsō, Local Harvest Yield Broadcast)
Li'l Doges, Relic Doges and Li'l Bun Buns start the battle off. When the base is hit, more of each appear alongside two Othoms and a Lowkey.
180
2-45-3
Clay Pot Soul Food (火焔型土器でおふくろの味, Kaengata Doki de Ofukuro no Aji, Mom's-cooking-taste Flame Earthenware)
Relic Doges, Cerberus Kids and one Aku Gory spawn at the start. When the base is hit, Le'Behemoth appears as the boss, with support from a total of two Oldhorns and two more Aku Gories.
200
2-45-4
Chiefs' Smoking Area (豪族の集う喫煙所, Gōzoku no Tsudō Kitsuensho, Smoking Area Where Powerful Families Gather)
Sir Rels and J.J. Jackrabbits appear as peons early on, with one Mr. Puffington as support. When the base is hit, Dober P.D and Loris appear together with support from more J.J. Jackrabbits and one Mr. Puffington.
180
2-45-5
Rest Stop Sacrifice (生贄探して道の駅, Ikenie Sagashite Michi no Eki, Sacrifice-seeking Roadside Station)
Those Guys and Relic Doges appear as peons, with support from one Ragin' Gory. Upon base hit, Golem Sunfish and Teacher Bun Bun are released with support from more Ragin' Gories.
200
2-45-6
Outta This Village (おらこんな故郷出るだ, Ora Konna Kokyō Deruda, I'm Leaving My Hometown)
The stage starts off with a new enemy, Haniwanwan, followed soon after by Galactic Overseer Nyandam and an onslaught of Haniwanwans. Loris and Mr. Puffington appear as support.
260
Material Drop Rates
| None | Bricks | Feathers | Coal | Sprockets | Gold | Meteorite | Beast Bones | Ammonite |
| --- | --- | --- | --- | --- | --- | --- | --- | --- |
| 33% | 3% | 15% | 3% | 0% | 0% | 3% | 0% | 44% |
Trivia
The Japanese names reference two different songs about hometowns:

The sub-chapter's Japanese name, Neko Oishi Furusato ("Cat-Chasing Hometown"), is a reference to the children's song "Furusato". Neko Oishi is taken from the lyric "usagi oishi ka no yama" ("I chased after rabbits on that mountain"), but replaces usagi (rabbit) with neko (cat). Furusato is both the name of the song and a word found in several of the lyrics; it means "old country home".
Outta This Village's Japanese name, Ora Konna Kokyō Deruda ("I'm Leaving My Hometown"), is a reference to the Yoshi Ikuzō song "Ora Tōkyō sa Iguda" ("I'm Going to Tokyo"), in which the singer declares that he will leave his small hometown in the countryside to move to Tokyo.
Reference
---
---