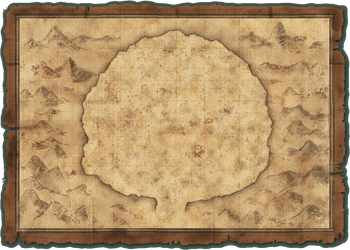 Cherry Isles (桜んぼ島 Sakuranbo Shima, Cherry Island) is the 11th sub-chapter of Uncanny Legends, and the 60th sub-chapter overall. It was added in version 8.2, and is currently only available up to 2-crown difficulty.
Difficulty
Basically, this sub-chapter is a remake of Volkanos Volcano. This one is going to be tough, as the only relief stage is Ashen Rain, which is just about knocking back the Metal Hippoes. Otherwise, each stage requires a different approach and lineup. Good luck with this one!
2♛ difficulty for this sub-chapter multiplies enemy strength magnifications by 140%.
List of Stages
Stage number & cost
Stage name
Description
2-11-1
Magma Bath (溶岩温浴, Yōgan On'yoku, Lava Bath)
A Hot Bath Rock remake with Alpacky and Zamelle thrown into the mix.
190
2-11-2
Pyroclastic Flow (音速火砕流, Onsoku Kasairyū, Sonic Pyroclastic Flow)
B.B.Bunnies and Sir Seals serve as peons, with a deadly trio consisting of Bore, Boraphim and Razorback as the boss.
180
2-11-3
Ashen Rain (灰の雨、愛のため, Hai no Ame, Ai no Tame, Ashen Rain, Cause for Love)
Three Metal Hippoes spawn at the beginning. If any of them are killed, 1000% Assassin Bears start spawning infinitely.
160
2-11-4
Sage of the Peak (頂の大賢者, Itadaki no Dai Kenja, Great Sage of the Summit)
A Volcanic Defender remake with an additional Shy Boy at the beginning, and 4x as many Teacher Bun Buns.
180
2-11-5
Raging Caldera (暴虐カルデラ, Bōgyaku Karudera, Raging Caldera)
A Flame Caldera remake with three Kories as the boss, and up to three more spawning later on.
200
2-11-6
Supervolcano (スーパーボルケーノ, Sūpāborukēno, Supervolcano)
Squire Rel spawns non-stop throughout the battle. Cyberhorn spawns 5 seconds in, with Relic Doges spawning soon after. The boss fight includes Sir Rel, Corporal Weyland and three Oldhorns, all of which continue to spawn.
220
Material Drop Rates
| None | Bricks | Feathers | Coal | Sprockets | Gold | Meteorite | Beast Bones | Ammonite |
| --- | --- | --- | --- | --- | --- | --- | --- | --- |
| 33% | 18% | 10% | 8% | 3% | 5% | 13% | 3% | 8% |
Reference
---
<< Coup de Chat | Depths of My Heart >>
---