Raise a Floppa - The Loop
Play Sound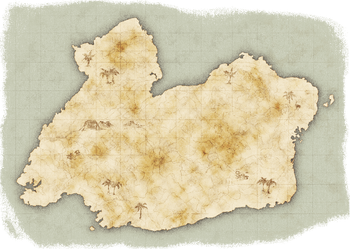 Coup de Chat (キャットクーデター Kyattokūdetā, Cat Coup d'État) is the 10th sub-chapter of Uncanny Legends, and the 59th sub-chapter overall. It was added in Version 8.1 and is available up to 4♛ difficulty.
Difficulty
Very easy, with the possible exceptions of Snitches Get Stitches and The Red Cat Gambit. Most of these stages require gimmicks in order to beat them.
2♛ difficulty for this sub-chapter multiplies enemy strength magnifications by 150%.
3♛ difficulty for this sub-chapter multiplies enemy strength magnifications by 200%.
4♛ difficulty for this sub-chapter makes no change to enemy strength magnifications and only allows Special Cats and Rare Cats to be deployed.
List of Stages
Stage number & cost
Stage name
Description
2-10-1
Cricket Ideology (コオロギイデオロギー, Koorogi Ideorogī, Cricket Ideology)
Lowkey is the boss, with support from Trolly Bloggers, Zomboes, Star Pengs, Angelic Gories and Shadow Boxer Ks.
180
2-10-2
Gutter Lord (穴ぐらの最高権力者, Anagura no Saikō Kenryoku-sha, Cellar Lord)
A stage similar to Sweat and Aldehyde, featuring one Cyberhorn, two Metal One Horns, two One Horns and the boss, an Oldhorn.
170
2-10-3
Veggie Friends (人民とにんじん, Jinmin to Ninjin, Citizens and Carrots)
Seven Coffin Zoges and a Cadaver Bear appear first. The slight gimmick is that if you Z-Kill any of the enemies, and the base's health is at 99% or below, unlimited 5000% Assassin Bears will spawn every ~3 seconds.
180
2-10-4
Snitches Get Stitches (密告者軍団, Mikkoku-sha Gundan, Army of Snitches)
Hackey, Henry, Croakley, Le'Solar, Kid Tappa, and Ribbo create an alliance in an attempt to destroy your base.
170
2-10-5
Shocking Exile (亡命前夜の奇襲, Bōmei Zen'ya no Kishū, Surprise Attack on Exile's Eve)
A Torture Room remake. The Face appears at the start of the battle and if you take too much time, you will be faced with a cruel gang of 20 CyberFaces.
180
2-10-6
The Red Cat Gambit (レッドキャット作戦, Reddo Kyatto Sakusen, Operation Red Cat)
An Othom, an M. Ost and a Relic Bun-Bun appear each after the other is killed.
210
Material Drop Rates
| None | Bricks | Feathers | Coal | Sprockets | Gold | Meteorite | Beast Bones | Ammonite |
| --- | --- | --- | --- | --- | --- | --- | --- | --- |
| 33% | 7% | 7% | 7% | 7% | 3% | 10% | 10% | 17% |
Trivia
The name of this sub-chapter is a pun combining coup d'état, the (usually violent) sudden overthrow of a government by a small group of people, and chat, which is simply French for "cat".
Reference
---
<< Pararila Peninsula | Cherry Isles >>
---