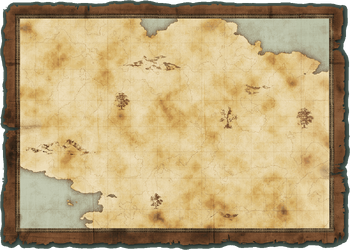 DNA Plantation (DNA果樹園 DNA Kajuen, lit. "DNA Orchard") is the 35th sub-chapter of Uncanny Legends, and the 84th sub-chapter overall. It was added in Version 10.5, and is currently only available in 2♛ difficulty. This sub-chapter has a heavy focus on enemy spam.
Difficulty
Not overly challenging outside of Banana Genomes, which has many, many Youcans supported by an Angelic Sleipnir, and Cloned Farmers, an all-Traitless stage similar to Caliban's Keeper, but with added Mr. Mers.
2♛ difficulty for this sub-chapter multiplies enemy strength magnifications by 130%.
New Features
This sub-chapter introduces one new enemy:
List of Stages
Stage number & cost
Stage name
Description
2-35-1
Banana Genomes (ゲノムバナナ狩り, Genomu Banana Kari, Genome Banana Hunting)
Many Mistress Celeboodles, Gabriels and Youcans spawn over the course of the battle, while Angelic Sleipnir serves as the boss.
180
2-35-2
Artificial Strawberries (偽いちごハウス, Nise Ichigo Hausu, Imitation Strawberry House)
Two Mesocosmocyclones and a Li'l Zyclone spawn in the beginning. Once the base is hit, Galactic Overseer Nyandam spawns as the boss along with more Li'l Zyclones and Mesocosmocyclones that spawn throughout the course of the battle.
190
2-35-3
Organic Chromosomes (無農薬で造った染色体, Mu Nōyaku de Tsukutta Senshokutai, Chromosomes Made Without Pesticides)
Five Johnnyleons spawn with medium delay between them, while Gabriels and Zoges provide support and Raynards slowly stack up behind them.
190
2-35-4
Nano-Grapes (食べごろナノぶどう, Tabegoro Nano Budō, Edible Nano-Grapes)
Croconators and Znaches both serve as peons, with one Heavenly Hippoe spawning before the base is hit, at which point Heavenly Hippoes and Croconators start spawning a lot more frequently and eight Cadaver Bears are added to the mix. Can be cheesed by destroying the base before the Bears wreak too much havoc.
180
2-35-5
Cloned Farmers (クローン農夫, Kurōn Nōfu, Clone Farmer)
Celeboodles and a Mr. Mer spawn at the beginning, then more of each spawn with a Henry and an R.Ost once the base is hit. Up to six Celeboodles and five Mr. Mers can be seen during the boss fight. Similar to Caliban's Keeper.
210
2-35-6
Gene Salesmen (遺伝子情報直売所, Idenshi Jōhō Chokubaisho, Gene Info Sales Office)
Ragin' Gory spawns immediately on its debut, and is soon supported by Zollows, Hackeys and more Ragin' Gories. Doge Darks spawn as peons.
260
Material Drop Rates
| None | Bricks | Feathers | Coal | Sprockets | Gold | Meteorite | Beast Bones | Ammonite |
| --- | --- | --- | --- | --- | --- | --- | --- | --- |
| 34% | 9% | 0% | 6% | 3% | 15% | 15% | 18% | 0% |
Trivia
Reference
---
<< Nasi-Go-Round | Ancient Forest Labyrinth >>
---