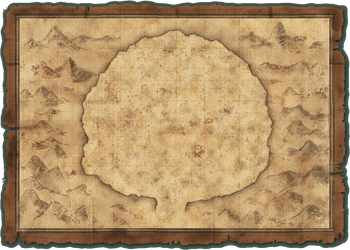 Dead Heat Land (デッドヒートランド, Deddo Hītorando, Dead Heatland) is the 41st sub-chapter of Uncanny Legends, and the 90th sub-chapter overall. It was added in Version 11.1 and is currently only available in 1♛ difficulty.
Difficulty
This sub-chapter is overall easier than the previous one with the sole exception being the fifth stage which features many Midnite Ds.
New Features
This sub-chapter introduces 3 enemies to Uncanny Legends. 2 existed before, but the other is completely new:
Midnite D: An Aku variant of Rain D. with similar stats overall but a Shield that regenerates for each of his many knockbacks.
Deathkory: An Aku variant of Kory with very high health and attack power, a strong Shield, and Lv.6 Wave Attacks. However, he has a slower attack rate.
Red EnerG: A Red variant of H. Nah with a slower attack rate. However, he has 100% chance to create short-range level 2 Surge Attacks and can knockback cats.
List of Stages
Stage number & cost
Stage name
Description
2-41-1
Magma Pillar (マグマシャフト, Maguma Shafuto, Magma Shaft)
A timed stage consisting of UltraBaaBaas, Pigges and a Wicked Face. If you take too long, a massive wave of Aku Gories will spawn.
180
2-41-2
Burning Crimson (焼ける赤土, Yakeru Akatsuchi, Baking Red Clay)
A few Sinner Snaches and a Heavenly Hippoe spawn at the start. Boss wave consists of a Deathkory, a Boraphim and a few more Heavenly Hippoes.
190
2-41-3
Boiling Blood (血の池沸騰, Chinoike Futtō, Boiling Blood Pond)
One Camelle and many Ackeys spawn on a timer supported by Aku Doges.
200
2-41-4
Hell's Crater (ヘルズクレーター, Heruzu Kurētā, Hell's Crater)
Cerberus Kids, The Thrillerz, and Zories spawn as peons. Medu-san appears when the base is hit, supported by a total of 2 Dread Bores.
200
2-41-5
Fire Kingdom Dynamite (火の国ダイ=ナマイト, Hi no Kuni Dai = Namaito)
Features Dark Emperor Nyandam, Director Kurosawah, Doge Darks, and a Relic Doge Base supporting 5 Midnite Ds that spawn over time.
180
2-41-6
Burning Sunset (たそがれに燃える丘, Tasogare ni Moeru Oka, Hills Burning in the Twilight)
The stage starts out with a few Aku Doges and a Fallen Bear. When the base is hit, 2 timed Red EnerGs appear alongside Le'Behemoth and Hackey.
260
Material Drop Rates
| None | Bricks | Feathers | Coal | Sprockets | Gold | Meteorite | Beast Bones | Ammonite |
| --- | --- | --- | --- | --- | --- | --- | --- | --- |
| 34% | 21% | 0% | 10% | 0% | 15% | 5% | 15% | 0% |
Reference
---
<< Bikura, Harbor of Evil | Rose-Colored Road >>
---