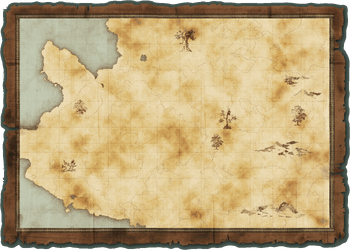 Depths of My Heart (魂底からの帰化 Tamashī Soko Kara no Kika, Naturalization from the Bottom of My Soul) is the 12th sub-chapter of Uncanny Legends, and the 61st sub-chapter overall. It was added in version 8.4, and is currently only available up to 1★ difficulty.
Difficulty
This sub-chapter bears similarities to Neverending Cat Story, and most of it is very easy, since the stages have enemies that are pretty easy to beat on their own. However, Woods of Resentment can be quite tough without Cheerleader Cat's True Form, and Primitive Souls is extremely difficult overall, being amongst the hardest stages in the game without hypermaxed or even ultramaxed cats.
New Features
This sub-chapter introduces one new enemy:
Dogumaru: A long-ranged Relic enemy similar to Manic King Dragon Cat. Deals moderate damage with each attack, and has Omni Strike and a 100% chance to Curse cats for 10 seconds.
This sub-chapter includes a new obtainable character, Dogumaru, which is found in the last stage of this sub-chapter. It has a 3% chance to drop (100% if a Treasure Radar is used.)
List of Stages
Stage number & cost
Stage name
Description
2-12-1
A Joyful Song (へんな讃美歌, Hen'na Sanbika, A Strange Hymn)
Relic Doges are spawned throughout the battle. When the enemy base is damaged, Othom, Maawth and more Relic Doges are spawned. Another Maawth spawns 20 seconds after.
180
2-12-2
Cave Maidens (練乳修洞窟の乙女, Ren'nyū Shū no Otome)
Shibalien Elites are spawned as peons. On base hit, four Scissoroos and four General GreGories are deployed.
170
2-12-3
Good Spirits (良いノリの祈り, Yoi Nori no Inori, Prayer of Good Spirits)
Squire Rel and Sir Rel as spawned as peons, one Two Can is deployed 10 seconds into the battle, and a second Two Can appears 36.7 seconds after.
190
2-12-4
Woods of Resentment (ルサンチマンの森, Rusanchiman no Mori, Woods of Resentment)
Snache and Those Guys are deployed as peons, along with a total of eight Metal Doges. Upon hitting the base, Winged Pigge and Super Metal Hippoe are spawned, and Baa Baa joins the stream of peons.
180
2-12-5
Hermit Chatterbox (おしゃべり世捨て人, Oshaberi Yosutebito, Chatty Hermit)
A total of 24 Zoges, 16 Znaches and eight Project As are slowly deployed throughout the battle. Trolly Bloggers spawn as the level's peons.
190
2-12-6
Primitive Souls (原始に宿る魂, Genshi ni Yadoru Tamashī, Primitive Souls)
Mooths are deployed at the start, and afterwards, Ginger Snaches, Dark Otters and Dogumaru join the fight. Up to 3 Dogumaru can be seen in total in this stage.
220
Material Drop Rates
| None | Bricks | Feathers | Coal | Sprockets | Gold | Meteorite | Beast Bones | Ammonite |
| --- | --- | --- | --- | --- | --- | --- | --- | --- |
| 33% | 6% | 10% | 6% | 6% | 3% | 16% | 6% | 13% |
Reference
---
<< Cherry Isles | Ghost Sea >>
---
Community content is available under
CC-BY-SA
unless otherwise noted.