Raise a Floppa - The Loop
Play Sound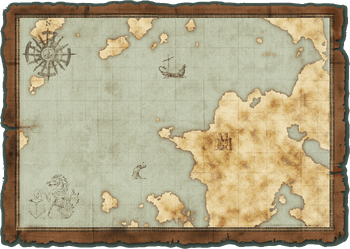 Diver's City (ダイバー都市, Daibā Toshi, Diver City) is the 33rd sub-chapter of Uncanny Legends, and the 82nd sub-chapter overall. It was added in Version 10.3 and is currently only available up to 2♛ difficulty. Similarly to how all stages in Forgotten Graves have Zombies and Relics, every battle here involves Metal Enemies.
Difficulty
Highly dependent on the quality of one's Critical Hitters, but quite easy if one is prepared. The last stage is, ironically, the easiest of them all. Notably, the second stage can be very difficult without reliable anti-Metals, or talented Pizza Cat/Dark Lazer. However, it can be rushed with a proper lineup, as all enemies there spawn on a timer.
2♛ difficulty for this sub-chapter multiplies enemy strength magnifications by 130%.
New Features
This sub-chapter introduces one new enemy:
List of Stages
Stage number & cost
Stage name
Description
2-33-1
Diversity, Alkilinity (多様性とアルカリ性, Tayōsei to Arukarisei, Diversity and Alkilinity)
The boss, St. Dober, spawns after half a minute. Gabriels, Metal Doges, Metal One Horns and Angelic Gories appear as support.
190
2-33-2
Ironsand Beach (砂鉄海浜公園, Satetsu Kaihin Kōen, Ironsand Beach)
Features 3 Sir Metal Seals each with a Hackey and support from high-end peons of a different trait. First Blacks, then Angels, then Zombies.
190
2-33-3
Oil Spill Rainbow (油の虹, Abura no Niji, Rainbow of Oil)
The boss is Lord Gravey, while Metal and Zombie peons provide support; most notably Zollow and Super Metal Hippoe.
180
2-33-4
Love Refinery (恋愛コンビナート, Ren'ai Konbināto, Love Refinery)
Bore Jrs. and Sir Seals protect the boss, Koronium, with the help of two decently powerful Le'boins.
210
2-33-5
Overnight Overtime (夜景残業問題, Yakei Zangyō Mondai, Night View Overtime Problems)
A stream of Croconators support Kurosawah, who spawns upon hitting the base alongside a CyberFace that respawns twice.
180
2-33-6
Cathode Influencer (ブラウン管のインフルエンサー, Buraunkan no Infuruensā, CRT Influencer)
Raynard puts in his appearance at the start of the battle, with support from Metal Hippoes and Metal Doges.
260
Material Drop Rates
| None | Bricks | Feathers | Coal | Sprockets | Gold | Meteorite | Beast Bones | Ammonite |
| --- | --- | --- | --- | --- | --- | --- | --- | --- |
| 34% | 7% | 0% | 7% | 25% | 12% | 0% | 15% | 0% |
Trivia
This sub-chapter's name is a pun on "diversity".
This is one of the two Uncanny Legends sub-chapters to have no Relic Enemies, the other being DNA Plantation.
It has the highest Sprocket drop rate of all sub-chapters, likely because all of its stages contain Metal Enemies.
Reference
---
<< Theatre of Fear | Nasi-Go-Round >>
---