Roblox: DeepWoken - The Loop
Play Sound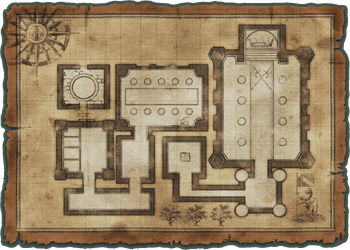 Drunken Foundry (酩酊製鉄所 Meitei Seitetsusho, Drunken Ironworks) is the 22nd sub-chapter of Uncanny Legends, and the 71st sub-chapter overall. It was added in Version 9.3 and is currently only available up to 2♛ difficulty.
Difficulty
An overall average chapter in terms of difficulty, the last stage in particular may be difficult for some players.
2♛ difficulty for this sub-chapter multiplies enemy strength magnifications by 130%.
New Features
This sub-chapter introduces one new enemy:
List of Stages
Stage number & cost
Stage name
Description
2-22-1
Proletarian Box (プロレタリアの箱, Puroretaria no Hako, Proletarian Box)
Sir Rel spam with Relic Doges and a Project A on base hit.
180
2-22-2
Collapse Checker (倒れてないか見る仕事, Taore Tenai Ka Miru Shigoto, Working to Check for a Collapse)
Metal Doges are spammed as peons for two Mr. Puffingtons who spawn when the enemy base is attacked.
190
2-22-3
Unmoving Conveyer (不動のコンベア, Fudō no Konbea, Unmoving Conveyer)
Periodic pairs of Sir Seals, Gory Blacks, Heavenly Hippoes and Star Pengs, with Othoms in between.
170
2-22-4
VIP Warehouse (VIP倉庫, VIP Sōko, VIP Warehouse)
Starts with a Loris and Relic Doges, and more of both spawn with LeMurrs and Cyberhorns when the enemy base is attacked.
195
2-22-5
Rebel Scraps (反乱スクラップ, Hanran Sukurappu, Rebel Scrap)
Oldhorn, M. Ost and Rain Ds spawn when the enemy base is attacked.
195
2-22-6
Smokestack to Heaven (天へと昇る煙突, Ten e to Noboru Entotsu, Smokestack to Heaven)
Gobble is introduced with a few Brollows at the start, and more of both act as support for two Lorises and one Lowkey when the enemy base is attacked.
240
Material Drop Rates
| None | Bricks | Feathers | Coal | Sprockets | Gold | Meteorite | Beast Bones | Ammonite |
| --- | --- | --- | --- | --- | --- | --- | --- | --- |
| 33% | 4% | 11% | 4% | 4% | 4% | 7% | 0% | 35% |
Reference
---
<< The Gelatin Mines | Unearthed Artifacts >>
---