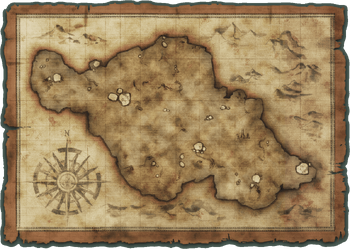 Forgotten Graves (忘らるる墓所 Wasuraruru Bosho, Forgotten Graveyard) is the 29th sub-chapter of Uncanny Legends, and the 78th sub-chapter overall. It was added in version 9.10, and is currently only available up to 2♛ difficulty.
Difficulty
This sub-chapter features a large amount and variety of Zombie and Relic enemies, so its difficulty depends on what units the player owns. A fairly difficult sub-chapter overall.
2♛ difficulty for this sub-chapter multiplies enemy strength magnifications by 130%.
New Features
This sub-chapter introduces one new enemy:
List of Stages
Stage number & cost
Stage name
Description
2-29-1
Slumbering Cavern (眠りの洞穴, Nemuri no Horaana, Cave of Sleep)
Lowkey and Big Sal team up with the support of Coffin Zoges, Relic Doges and three Zir Zeals.
190
2-29-2
Cozy Corpses (こぢんまり故人, Kodjinmari, Cozy Corpses)
A fight against Zamelle and five Oldhorns with Doge Darks and some Zrocos as peons.
180
2-29-3
Second Unlife (死者のセカンドライフ, Shisha no Sekandoraifu, Second Life of the Dead)
Duches, Lorises and Sir Rels supporting the main bosses: 300% Miss Haka and Lord Gravey.
200
2-29-4
Defaced Tombstone (荒らされた墓石, Arasa Reta Boseki, Broken Tombstone)
Mr. Puffington and a 350% Cadaver Bear supported by Li'l Zyclones, Gabriels and Ginger Snaches.
180
2-29-5
Botanical Burial (ボタニカル埋葬, Botanikaru Maisō, Botanical Burial)
Johnnyleon and Othom spawn on a timer, while a large amount of Relic Doges and four Shadow Boxer Ks provide support.
190
2-29-6
Sodden Bones (骨身にしみる水, Honeminishimiru Mizu, Water That Pierces the Flesh and Bones)
Zollow makes his debut here, spawning sporadically alongside Mooth and Sir Rel as support for an M. Ost.
250
Material Drop Rates
| None | Bricks | Feathers | Coal | Sprockets | Gold | Meteorite | Beast Bones | Ammonite |
| --- | --- | --- | --- | --- | --- | --- | --- | --- |
| 33% | 7% | 4% | 4% | 0% | 2% | 2% | 25% | 22% |
Trivia
Reference
---
<< Laboratory Island | Dawn of the Beginning >>
---