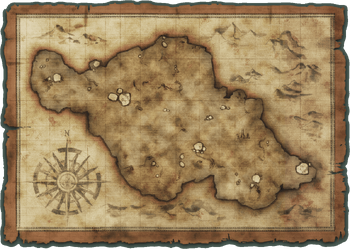 IT Catacombs (ITカタコンベ IT Katakonbe, IT Catacomb) is the 41st sub-chapter of Stories of Legend, available up to 4★ difficulty. It was added in update 6.3 on July 26th, 2017.
Difficulty
This sub-chapter is definitely one of the hardest in Stories of Legend. Often enough, you find yourself in several stages where a victory is nearly impossible without the right strategy/Uber Rares. The worst stages are probably Caliban's Keeper (one Henry and three R. Osts) and OS Graveyard (Professor A. and Bun Bun Black spawn at the start).
2★ difficulty for this sub-chapter multiplies enemy strength magnifications by 120%.
3★ difficulty for this sub-chapter multiplies enemy strength magnifications by 130%.
4★ difficulty for this sub-chapter makes no change to enemy strength magnifications and only allows Special Cats and Rare Cats to be deployed.
New Features
This chapter introduces one new enemy:
List of Stages
Stage number & cost
Stage name
Description
1-41-1
Caliban's Keeper (キリバンの番人, Kiriban no Bannin, Web Counter's Watchman)
Henry is the boss, triggered by attacking the enemy base. The player will also face 3 R. Osts during the stage.
150
1-41-2
Dial-Up Dreams (ダイヤルアップ回廊, Daiyaru Appu Kairō, Dial-Up Cloister)
Cala Maria is spawned occasionally with Angelic Gory. Zombies will appear if the player takes too long.
160
1-41-3
Throne of Phone (テレホー台座, Terehō Daiza, Tele-pedestal)
Three Brollows with very high magnification (4000% or more depending on your Star difficulty) are spawned at the beginning of the stage. They are the only enemies in this level other than Ms. Sign.
100
1-41-4
OS Graveyard (Mrs.ドスの墓, Mrs. Dosu no Haka, Tomb of Mrs. Dos)
The stage starts with Professor A. and Bun Bun Black. After one of them is defeated, a 1,500% Teacher Bun Bun appears as the last threat.
155
1-41-5
The Holy Exploit (ブラクラの遺骨, Seijin Burakura no Ikotsu, Remains of St. Browser Crasher)
Gabriels and Doge Darks spawn at the beginning. When the base is hit, Boraphim and Razorback appear at the same time.
160
1-41-6
Broadband Omens (怨叫カプラ Enkyō Kapura, Grudgeful Scream Coupler)
The stage starts with The Face, followed by Croakley a short while later. Occasionally, a single Wall Doge will appear. If the player takes too long, Berserkory will spawn.
175
Material Drop Rates
| None | Bricks | Feathers | Coal | Sprockets | Gold | Meteorite | Beast Bones | Ammonite |
| --- | --- | --- | --- | --- | --- | --- | --- | --- |
| 47% | 10% | 10% | 13% | 0% | 13% | 0% | 7% | 0% |
Trivia
IT is an acronym for Information Technology.
Reference
---
<< Windless Island | Grotesque Gallery >>
---
Community content is available under
CC-BY-SA
unless otherwise noted.