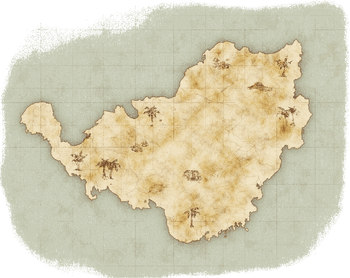 Laboratory Island (ラボラ・トリ島 Rabora Tori Shima, Labora Tori Island) is the 28th sub-chapter of Uncanny Legends, and the 77th sub-chapter overall. It was introduced in version 9.9, and is currently only available up to 1★ difficulty.
Difficulty
The first stage can be a bit gimmicky, the second stage requires some good timing, and the 5th stage needs some RNG, but the other stages are pretty easy. Overall not too bad.
List of Stages
Stage number & cost
Stage name
Description
2-28-1
Flask Hill (フラスコ岳, Furasko-dake, Flask Mountain)
Johnnyleon, Alpacky and two Youcans appear as the main threats while several peons aid in the fight, including UltraBaaBaa.
180
2-28-2
Anatomy Forest (カニミソ草原, Jintai Mokei-rin, Human Model Forest)
A fight against Dober P.D, two Kories and three Gobbles. Pigeon de Sables, Squire Rels and three Duches help as peons.
190
2-28-3
Formalin Marina (ホルマリンマリーナ, Horumarin Marīna, Formalin Marina)
Several Starred Aliens (including UltraBaaBaa) appear on a timer in an attempt to destroy your base with the help of the Surge Base.
180
2-28-4
Swamp of Ignorance (知識に溺れる者の沼, Chishiki ni Oboreru Mono no Numa, Swamp of Those Who Drown in Knowledge)
A stage full of Red and Black enemies. Two Can, Berserkory, Tackey and Hackey appear as the main threats.
190
2-28-5
Microscope Bridge (プレパラートの橋, Pureparāto no Hashi, Praeparat Bridge)
A fight against two St. Dobers who are supported by several Zombies (notably Li'l Zyclone) and some Gabriels.
200
2-28-6
Burning Blue (炎上する青, Enjō Suru Ao, Burning Up in Blue)
A fight against Koronium and the Surge Base, featuring Relic Doges, Mr. Mole and Metal peons as support.
250
Material Drop Rates
| None | Bricks | Feathers | Coal | Sprockets | Gold | Meteorite | Beast Bones | Ammonite |
| --- | --- | --- | --- | --- | --- | --- | --- | --- |
| 32% | 12% | 5% | 5% | 5% | 7% | 23% | 9% | 2% |
Trivia
The stages of this sub-chapter tend to have variants of the same enemies as main threats.
Reference
---
<< In the Sleeping Forest | Forgotten Graves >>
---