New Pokemon Games - The Loop
Play Sound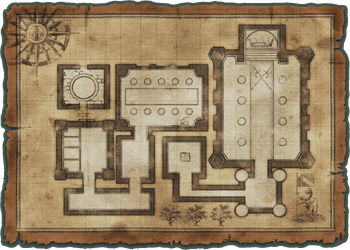 Laboratory of Relics (古代研究所 Kodai Kenkyūjo, Ancient Laboratory) is the 49th and last sub-chapter in Stories of Legend. It contains only one level. After completing said level, the player is rewarded with Mecha-Bun and will be able to unlock the True Forms of other Legend Cats. Until all other Stories of Legend sub-chapters are cleared on 4-Crown difficulty, it will only be available up to 3-Crown.
Once completed on all Crown difficulties, the only stage in the 4-Crown version of this sub-chapter will be invaded by Idi:Re.
Difficulty
The only stage here can be deadly without proper anti-Floating Cats. The boss and peons can shred the player's defenses and obliterate any heavy-hitting cats. Refer to the stage's article for more in-depth explanations. The invaded version of the stage is exponentially harder, practically requiring Jellycat and a level 40+ Cameraman Cat.
2♛ difficulty for this sub-chapter multiplies enemy strength magnifications by 120%.
3♛ difficulty for this sub-chapter multiplies enemy strength magnifications by 130%.
4♛ difficulty for this sub-chapter makes no change to enemy strength magnifications and only allows Special Cats and Rare Cats to be deployed.
New Features
This sub-chapter introduces two new enemies:
Mecha-Bun: A mechanical variant of Teacher Bun Bun. It's like Bun Bun, but it has higher HP, attack, reach and attacks much faster. Despite having the word "Mecha" in its name, it's not a Metal enemy.
Idi:Re: A Relic enemy encountered in the Eldritch Forces Invasion. She has short range, Omni Strike and massive health, attack power and speed, but is fairly easy to stall because of her long backswing—at least until a peon comes in to close the gap between her and your frontlines.
In addition, Relic Doge, an extremely buffed, Relic variant of Doge introduced in next sub-chapter, can also be seen here, in the Eldritch Forces Invasion.
This sub-chapter includes its own unlockable unit, Mecha-Bun, which has a 100% chance to drop. The Invasion drops another unlockable unit, Idi:N.
List of Stages
Stage number & cost
Stage name
Description
1-49-1
Eldritch Forces (太古の力, Taiko no Chikara, Ancient Power)
It starts by spawning Doges, Snaches and Those Guys, then a Li'l Bun Bun appears. After the base is hit, Mecha-Bun appears as the boss, while Ginger Snaches, Doge Darks and Gabriels start spawning at a slow rate. It is also a No Continues stage.
200
1-49-1-IN
Eldritch Forces Invasion
Idi:Re appears shortly after starting the battle. Relic Doges, Gory Blacks, Heavenly Hippoes and Imperator Saels spawn infrequently to support her. Because it appears in the 4♛ version of the sub-chapter, it only allows Special and Rare units to be deployed.
200
Material Drop Rates
| None | Bricks | Feathers | Coal | Sprockets | Gold | Meteorite | Beast Bones | Ammonite |
| --- | --- | --- | --- | --- | --- | --- | --- | --- |
| 45% | 11% | 22% | 11% | 0% | 11% | 0% | 0% | 0% |
Gallery
Trivia
Laboratory of Relics is the shortest sub-chapter of Stories of Legend. It has only 1 stage.
Unlike other sub-chapters, its name will not be visible until the one preceding it has already been completed. This is presumably because it is meant to come as a surprise.
This is the only Stories of Legend sub-chapter to contain Relic Enemies and drop Ammonites, albeit only in the Invasion.
Reference
---
---