Las Vegas (秋田県, Akita in the Japanese Version) is the 44th stage of Empire of Cats. Teacher Bear debuts in this stage.The previous stage is NASA, the next stage is Hollywood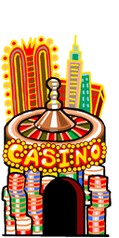 Empire of Cats - Stage 44
Information
Chapter 1
Energy:
32
Enemy's Castle Health:
25000 HP
Enemies:
- Doge (100%)

- Snache (100%)

- Those Guys (100%)

- Squire Rel (100%)

Enemy Boss:
- Teacher Bear (100%)
Treasure:
EN: Slot Machine

JP: きりたんぽ (Kiritanpo)

XP earned:
13900 XP
Stage Width:
5000
Max number of Enemies:
4
Chapter 2
Energy:
42
Enemy's Castle Health:
50000 HP
Enemies:
- Doge (150%)

- Snache (150%)

- Those Guys (150%)

- Squire Rel (150%)

Enemy Boss:
- Teacher Bear
Treasure:
EN: Slot Machine

JP: きりたんぽ (Kiritanpo)

XP earned:
13900 XP
Stage Width:
5000
Max number of Enemies:
4
Chapter 3
Energy:
52
Enemy's Castle Health:
75000 HP
Enemies:
- Doge (400%)

- Snache (400%)

- Those Guys (400%)

- Squire Rel (400%)

Enemy Boss:
- Teacher Bear (400%)
Treasure:
EN: Slot Machine

JP: きりたんぽ (Kiritanpo)

XP earned:
13900 XP
Stage Width:
5000
Max number of Enemies:
4
Battleground
Doge, Snache, Those Guys and eventually Squire Rel appear as peons.
After hitting the enemy base, Teacher Bear will appear as a boss.
Strategies
For all Chapters - Start the level by upgrading your Worker Cat to max level. When the enemies get near the Cat Base, spawn a couple of Wall Cats. Once your Worker Cat is maxed out, wait for your money to go up. Once you have a full wallet send out all of your Normal Cats at once (except for Giraffe Cat). After that, focus on spamming Sexy Legs Cats, Mythical Titan Cats along with meatshields. Now the main problem appears - Teacher Bear. If you use Giraffe Cat when Teacher Bear spawns, he could really help you out due to his fast speed and fast attacks. But if you don't use Giraffe Cat, you will need to rely on long-ranged cats and tanky units. Once you kill Teacher Bear, victory will be yours.
Zombie Outbreak
Zoge, Znache, Those Guys and Squire Rel appear as peons.
Teacher Bear and later a Zir Zeal appear as major threats.
There is no boss shockwave.
Strategy
There are lots of zombie peons in this stage so you will likely have a battle on 2 fronts, 1 vs the Teacher Bear and one vs the zombies that burrowed/block your new units from reaching the fight.
The random Zir Zeal addition to this stage shouldn't pose too much of a problem but beware of his area freeze attacks and long burrow range, making it a real hazard if the player is not prepared.
Chapters 2 & 3 just scale the enemies for more damage/health as usual.
With Giraffe rushing you can likely beat this stage before the Zir Zeal becomes a problem.
Reference
Community content is available under
CC-BY-SA
unless otherwise noted.