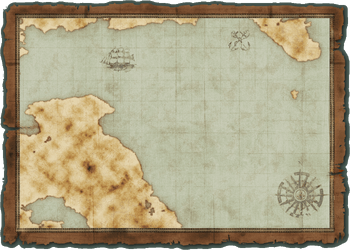 Low Tide Beach (ずんどこ海水浴場, Zundoko Kaisuiyokujō) is the 16th sub-chapter of Stories of Legend. This sub-chapter is available up to 4★ difficulty.
Difficulty
This is generally considered the hardest sub-chapter up to this point. One of the hardest stages is Beached Mammals, because it features a Bore, J.K Bun Bun and Bun Bun Black; both Bun Buns have a 200% buff. Another one of the hardest stages could be Star Ocean, because it features the incredibly annoying H. Nah along with Doge Dark spam. The third-hardest is Ancient One-Piece, because it spawns a Bore early into the battle.
2★ difficulty for this sub-chapter multiplies enemy strength magnifications by 150%.
3★ difficulty for this sub-chapter multiplies enemy strength magnifications by 200%.
4★ difficulty for this sub-chapter multiplies enemy strength magnifications by 200% and only allows Special Cats and Rare Cats to be deployed.
New Features
This sub-chapter introduces one new enemy:
List of Stages
Stage number & cost
Stage name
Description
1-16-1
Clammy Cove (潮干狩りの浜, Shiohigari no Hama, Clamdigging Beach)
The player will face Celeboodle, Mooth, and a few peon-type enemies, like Snache. When the enemy base is attacked, Celeboodles are spawned at a very fast rate.
90
1-16-2
Beached Mammals (ムツゴロウパーク, Mutsugorou Pāku, Mutsugoro Park)
Lots of Those Guys will spawn at the beginning, followed by three Shadow Boxer Ks after the player kills them. Bun Bun Black, J.K Bun Bun and Bore all appear as the boss of this level, and will not spawn until the enemy base is damaged.
120
1-16-3
Bikini Territory (水着美女の面影, Mizugi Bijo no Omokage, Traces of a Beautiful Bathing Suit)
The boss of this level is Master A., who will be supported by many other enemies, such as Shy Boy, Rain D., Gory Black and Doge Dark.
95
1-16-4
Apple Bobbing Ocean (イモ洗いプール, Imo Arai Pūru, Potato Washing Pool)
Upon damaging the enemy base, Le'boin and a ton of overbuffed Squire Rels appear, which will eat through an unprepared army.
100
1-16-5
Parasol Field (ビーチパラソル畑, Bīchiparasoru Hata, Beach Parasol Field)
Teacher Bear will serve as the boss, assisted by several Doge Darks throughout the level.
110
1-16-6
Ancient One-Piece (いにしえのビキニ, Inishie no Bikini, Ancient Bikini)
Several Sir Seals appear near the beginning to fill up the player's wallet. Soon after, Bore will spawn as the main threat. Director Kurosawah and two THE SLOTHs will serve as the bosses after some time.
115
1-16-7
Glassy Sands (カラフルカクテル, Karafuru Kakuteru, Colorful Cocktail)
Dagshund and Celeboodle will constantly spawn throughout the level, and will be assisted by Snaches and Doges.
130
1-16-8
Star Ocean (星降る大海, Hoshifuru Taikai, Starfall Ocean)
Once the enemy base has been damaged, H. Nah will spawn, supported by never-ending waves of Doge Darks that will increase in strength as the battle progresses.
145
Material Drop Rates
| None | Bricks | Feathers | Coal | Sprockets | Gold | Meteorite | Beast Bones | Ammonite |
| --- | --- | --- | --- | --- | --- | --- | --- | --- |
| 57% | 13% | 8% | 19% | 0% | 3% | 0% | 0% | 0% |
Reference
---
---
Community content is available under
CC-BY-SA
unless otherwise noted.