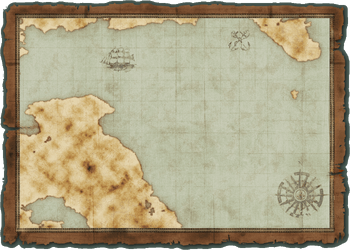 Moodist Beach (ムーディストビーチ, Mūdisuto Bīchi, Moodist Beach) is the 44th sub-chapter of Uncanny Legends, and the 93rd sub-chapter overall. It was added in Version 11.5 and is currently only available in 1♛ difficulty.
Difficulty
This sub-chapter is certainly a gimmicky one, similar to Grotesque Gallery. If played correctly, these stages shouldn't pose any threat.
New Features
This subchapter introduces 3 new enemies:
Li'l Doge: A smaller variant of Doge. He's a weaker, shorter-ranged MikuDoge, with a 1 in 5 chance to dodge any attack for 1 second.
J.J. Jackrabbit: The Colossal variant of B.B.Bunny. A strong Red peon that hits twice per attack with 100 piercing range on the second hit, can knockback cats and appears at 200% in its debut.
Golem Sunfish: A Relic/Floating backliner with a very small blind spot, insane reach, and guaranteed curse + freeze effects. It has a unique style of multi-hit that deals less damage the further its target is.
While not her first appearance in-game, Zapy also makes her first appearance here in Legend Stages. A Zombie variant of Capy, Zapy possesses similar mechanics to her predecessor but is much faster in both attacks and movement, is immune to both waves and surges, and, instead of performing Critical Hits, has a chance to warp units far back.
List of Stages
Stage number & cost
Stage name
Description
2-44-1
Stars in the Tumbler (星降るウイスキーグラス, Hoshi Furu Uisukīgurasu, Starry Whiskey Glass)
Shibalien Elites, Star Peng and General GreGory appear at the start. When the base is hit, 2 St. Dobers appear side by side backed up by a triplet of Gardeneel Bros. and Ribbos.
210
2-44-2
Night of the Hustler (ボッタクリにむせぶ夜, Bottakuri ni Musebu Yoru, A Night Choking in Tears at Rip-Offs)
An extremely money-tight stage. The Face appears at the start while Squire Rels and Brollows trickle in. Not too long after, Zollows start appearing with occasional CyberFaces as support. 20 Bun Bun Symbiotes flood the battlefield if you take too long.
160
2-44-3
Don't Rush Love (急がないで傍にいて〜慕情〜, Isoganaide Sobaniite〜Bojou〜, Don't Hurry, Be By My Side ~Affection~)
2 Coffin Zoges appear at the start followed by Zapy, Teacher Bun Bun, J.K Bun Bun and Bun Bun Black in that order. Keep in mind that the enemy limit is 3.
210
2-44-4
Tear-Soaked Puppy (涙にぬれた子犬よ, Namida ni Nureta Koinu Yo, Puppy Wet with Tears)
A Cubist Crimes remake with large amounts of Squire Rels, Thrillerz, Cerberus Kids, Zollows, Those Guys, and newcomer Li'l Doge. Just like in Cubist Crimes, if you do not destroy the base in one hit, you will be overwhelmed with highly-buffed Zollows.
160
2-44-5
Shinobi Showdown (忍び遭い, Shinobi Ai, Ninja Encounter)
Doge Darks, Relic Doges, Doges, Sir Rels and Celeboodles all start spawning early on in the battle. A 5,000% buffed Assassin Bear finishes the player off if they take too long.
100
2-44-6
Ancient Sea Blues (いにしえ深海ブルース, Inishie Shinkai Burūsu, Ancient Deep Sea Blues)
Golem Sunfish and 200% J.J. Jackrabbit spawn together at the start, Li'l Doges appear as peons followed by Elder Sloth not long after and more Jackrabbits on a timer.
280
Material Drop Rates
| None | Bricks | Feathers | Coal | Sprockets | Gold | Meteorite | Beast Bones | Ammonite |
| --- | --- | --- | --- | --- | --- | --- | --- | --- |
| 34% | 4% | 21% | 6% | 2% | 2% | 15% | 10% | 6% |
Trivia
Moodist Beach may be a pun on "nudist beach".
Reference
---
<< Behemoth's Peak | Cat-Chasing Village >>
---