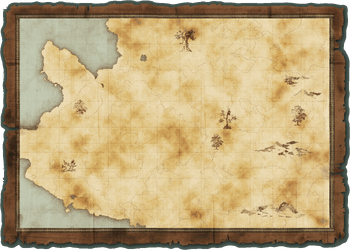 Neo-Necropolis (デスメガシティ Desumegashiti, Death Megacity) is the 7th sub-chapter of Uncanny Legends, and the 56th sub-chapter overall. It was added in version 7.4, and is currently available up to 2★ difficulty.
Difficulty
Overall fairly easy for an Uncanny Legends sub-chapter. Midnight Lycopene can be an exception, as without any anti-Starred Alien Treasures, it can be difficult. Rogue's Twilight can be extremely annoying without stacking Cyberpunk Cats, and Unmanned Station may be problematic without Long Distance Cats.
2★ difficulty for this sub-chapter multiplies enemy strength magnifications by 150%.
New Features
This sub-chapter introduces one new enemy:
M. Ost: A Relic variant of R. Ost. He has more range, attack and health, but he may still easier to defeat than R. Ost due to having twice the knockbacks and lacking Criticals. He also has 100% knockback and slow abilities, which could end up backfiring by saving your damage dealers from annihilation. Overall, menacing on paper, but not very effective in practice.
List of Stages
Stage number & cost
Stage name
Description
2-7-1
Midnight Lycopene (リコピンの夜更け, Rikopin no Yofuke, Late-night Lycopene)
Several Le'Solars that spawn over time are the main threats, backed up by Metal Doges, UltraBaaBaas, Star Pengs, General GreGories and a Super Metal Hippoe.
170
2-7-2
Metroasis (メトロポリスオアシス, Metoroporisu Oashisu, Metropolis Oasis)
Snache, Those Guys, Jackie Peng and Celeboodle protect the main threats, Master A., Professor A. and Project A.
175
2-7-3
Paper Skyscraper (はりぼて摩天楼, Haribote Matenrō, Papier-mâché Skyscraper)
Lowkey serves as the boss, with various Zombies, Relic Doges and infrequent B.B.Bunnies as support.
170
2-7-4
Rogue's Twilight (ならず者の黄昏, Narazumono no Tasogare, Rogue's Twilight)
Doge, Snache, Jackie Peng, Pigge and Celeboodle spawn at a mild rate. The boss fight includes an Othom, three Mooths, two Lorises and several Sir Rels.
185
2-7-5
Concrete Ocean (コンクリートオーシャン, Konkurīto Ōshan, Concrete Ocean)
Two Kang Roos spawn at the beginning, and Otta-smack-u spawns at a slow rate throughout the battle. Attacking the enemy base releases four Otta-smack-us, two Dark Otters, a Capy and a Shadow Boxer K, all of which continue to spawn.
180
2-7-6
Unmanned Station (無人駅の決闘, Mujin-eki no Kettō, Duel at the Unmanned Station)
M. Ost makes his debut as the boss, supported by multiple Elder Sloths, Shibalien Elites and Relic Doges.
210
Material Drop Rates
| None | Bricks | Feathers | Coal | Sprockets | Gold | Meteorite | Beast Bones | Ammonite |
| --- | --- | --- | --- | --- | --- | --- | --- | --- |
| 33% | 9% | 5% | 5% | 5% | 0% | 16% | 12% | 16% |
Reference
---
<< Abyss Gazers | Law of the Wildlands >>
---