PONOS Corporation is a video game company responsible for The Battle Cats, and many more. They have also made many Battle Cats spin offs.
History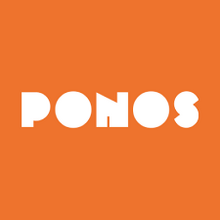 Establishment of PONOS in Osaka City as image processing technology company
Signed license agreement in SFC development with Nintendo Co., Ltd.
Signed license agreement with Sony Computer Entertainment for PlayStation development
Release of the PlayStation game "Marby Baby Story"
Release of "Dioramos" game for Playstation
License agreement concluded with NTT DoCoMo for official content distribution
Offered i-mode official content service "One Battle Fighter"
Head office relocated to Kyoto city
Signed license agreement with SOFTBANK MOBILE for official content distribution
Application provision for iOS started
Company Information
Name: Ponos Corporation, Limited
CEO: Tsujiko Yuta
Founded: 1990
Website: http://www.ponos.jp
Business content: "Thinking that game development for smart devices is the core of the growth strategy in the game business, we distribute original games planned and developed by our own company not only for Japan but also for overseas markets through the App Store, Google Play and other markets."
Employees: 100 people
Headquarters: Kyoto府 > Kyoto市 > Shimogyo-ku > Tachiuri Higashimachi > Kyoto Shijyo Tsuusan Building
Main Clients: Apple, Inc., Google, Inc., NTT Docomo Corporation SOFTBANK MOBILE Corp., KDDI CORPORATION
Games
References