Raise a Floppa - The Loop
Play Sound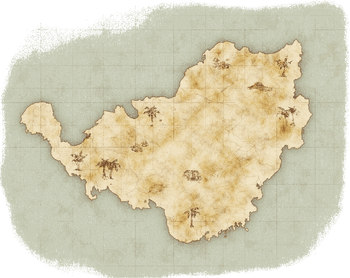 Pumping Titanium (鋼鉄スポーツジム Kōtetsu Supōtsu Jimu, Steel Sports Gym) is the 25th sub-chapter of Uncanny Legends, and the 74th sub-chapter overall. It was added in Version 9.6 and is currently only available up to 2♛ difficulty.
Difficulty
While easier than the previous sub-chapter, do not underestimate these stages, especially Protein Cartel.
2♛ difficulty for this sub-chapter multiplies enemy strength magnifications by 130%.
New Features
This sub-chapter introduces one new enemy:
Koronium: The Metal variant of Kory, this enemy causes Wave Attacks with every attack, dealing decent damage to all Cat Units that get hit by the blast. His health, however, is very low, meaning that he can also be defeated by many regular attacks.
In addition, Li'l Zyclone from Into the Future's Zombie Outbreaks stages appears for the first time in Uncanny Legends. He is a tanky Zombie enemy with a long burrow distance and rapid attacks, but ignorable damage.
List of Stages
Stage number & cost
Stage name
Description
2-25-1
Treadmill Powered (人力ルームランナー, Jinriki Rūmuran'nā, Manpower Treadmill)
Every time the Doge Base's health drops by 1%, some foes spawn with a boss shockwave. The first spawns Elizabeth the LVIth, the second spawns a Bore, and the third spawns a Nimoy Bore, the last being both Bores along with Elizabeth the LVIth.
185
2-25-2
Vengeful Sandbag (倍返しサンドバッグ, Bai-gaeshi Sandobaggu, Double Back Sandbag)
In this stage, only three enemies can be on the field at once. The stage starts by spawning three Doge Darks, three Dark Otters will spawn once there is space, then three Assassin Bears buffed to 800%. Luckily, the Assassin Bears can be killed with the default Cat Cannon.
100
2-25-3
Protein Cartel (プロテイン粉末吸引, Purotein Funmatsu Kyūin, Protein Powder Suction)
Starts off with 2 Gobbles. Hackey and a wave of four Gobbles will spawn after 30 seconds. 30 seconds later, a wave of seven Gobbles will spawn.
175
2-25-4
Anaerobic Cycling (無酸素エアロバイク, Mu Sanso Earo Baiku, Anaerobic Exercise Bike)
Squire Rels and Sir Rels serve as peons. Upon hitting the base, an Oldhorn will spawn along with three Li'l Zyclones spawning ~26 seconds apart.
185
2-25-5
Sauna Handstands (逆立ちサウナ, Sakadachi Sauna, Handstand Sauna)
The stage starts by immediately spawning St. Dober. Soon after, Croakleys will appear every once in a while, five times in total.
205
2-25-6
Lakeside Bootcamp (レイクサイドブートキャンプ, Reikusaido Būtokyanpu, Lakeside Bootcamp)
Mr. Angels and Doge Darks appear at the start. After hitting the base, Koronium will spawn with wave after wave of Ginger Snaches and Kroxos.
250
Material Drop Rates
| None | Bricks | Feathers | Coal | Sprockets | Gold | Meteorite | Beast Bones | Ammonite |
| --- | --- | --- | --- | --- | --- | --- | --- | --- |
| 33% | 16% | 3% | 13% | 3% | 6% | 16% | 3% | 6% |
Trivia
Pumping Titanium is a reference to "Pumping Iron", a term often used in bodybuilding.
Reference
---
<< Realm of Whyworry | Morningstar Isle >>
---