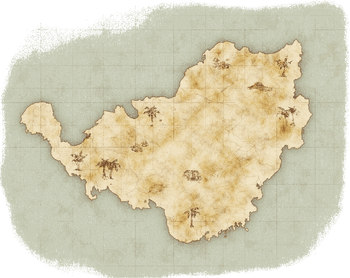 Pumping Titanium (鋼鉄スポーツジム Kōtetsu Supōtsu Jimu, Steel Sports Gym) is the 25th sub-chapter of Uncanny Legends, and the 74th sub-chapter overall. It was introduced in version 9.6, and is currently only available up to 1★ difficulty.
Difficulty
This sub-chapter is the easiest in a while. With the right strategy and cats, most stages will be smooth sailing. Protein Cartel, however, may prove to be troublesome without high-level Area Attackers or a Talented Necro-Dancer Cat.
New Features
This sub-chapter introduces one new enemy:
Koronium: The Metal variant of Kory, this enemy causes Shockwaves with every attack, dealing decent damage to all Cat Units that get hit by the blast. His health, however, is moderately low, meaning that he can also be defeated by many regular attacks.
In addition, Li'l Zyclone from Into the Future Chapter's Zombie Outbreaks stages appears for the first time in Uncanny Legends. He is a tanky Zombie enemy with a long burrow distance and rapid attacks, but minimal damage.
List of Stages
Stage number & cost
Stage name
Description
2-25-1
Treadmill Powered (人力ルームランナー, Jinriki Rūmuran'nā, Manpower Treadmill)
This stage includes a Doge Base and four boss shockwaves. The boss shockwaves will occur every time the base's health drops by 1%. The 1st shockwave spawns an Elizabeth the LVIth, the 2nd a Bore, the 3rd a Nimoy Bore, and the 4th spawns both Bores along with Elizabeth the LVIth
185
2-25-2
Vengeful Sandbag (倍返しサンドバッグ, Bai-gaeshi Sandobaggu, Double Back Sandbag)
The stage starts by spawning three Doge Darks. After the Doge Darks have been killed, three Dark Otters will spawn; after the three Dark Otters are killed, three Assassin Bears buffed to 800% will spawn, though luckily they can be killed with the default Cat Cannon.
100
2-25-3
Protein Cartel (プロテイン粉末吸引, Purotein Funmatsu Kyūin, Protein Powder Suction)
The stage starts by spawning two Gobbles. Hackey and a wave of four Gobbles will spawn after 30 seconds. 30 seconds later, a wave of seven Gobbles will spawn.
175
2-25-4
Anaerobic Cycling (無酸素エアロバイク, Mu Sanso Earo Baiku, Anaerobic Exercise Bike)
The stage starts off with waves of Squire Rels and Sir Rels. Upon hitting the base, an Oldhorn will spawn along with three Li'l Zyclones spawning ~26 seconds apart.
185
2-25-5
Sauna Handstands (逆立ちサウナ, Sakadachi Sauna, Handstand Sauna)
The stage starts by immediately spawning St. Dober. Soon after, five Croakleys will appear spawning non-exponentially.
205
2-25-6
Lakeside Bootcamp (レイクサイドブートキャンプ, Reikusaido Būtokyanpu, Lakeside Bootcamp)
The stage starts off by spawning Mr. Angel and Doge Dark. After hitting the base, Koronium will spawn with waves of Ginger Snaches and Kroxos.
250
Material Drop Rates
| None | Bricks | Feathers | Coal | Sprockets | Gold | Meteorite | Beast Bones | Ammonite |
| --- | --- | --- | --- | --- | --- | --- | --- | --- |
| 33% | 16% | 3% | 13% | 3% | 6% | 16% | 3% | 6% |
Trivia
Pumping Titanium may be a reference to Pumping Iron, a bodybuilding documentary.

However, the last stage's name is instead a reference to Holes.
Reference
---
<< Realm of Whyworry | Morningstar Isle >>
---
Community content is available under
CC-BY-SA
unless otherwise noted.