Raise a Floppa - The Loop
Play Sound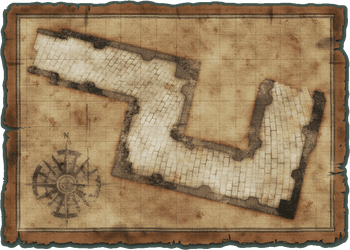 Realm of Whyworry (帝政エイジャナイカ, Teisei Eijanaika, Imperial Eijanaika) is the 24th sub-chapter of Uncanny Legends, and the 73rd sub-chapter overall. It was added in Version 9.5 and is currently only available up to 3♛ difficulty.
Difficulty
One of the most difficult sub-chapters up to this point. Besides stages 3 and 4, all of these stages have the potential to be very challenging.
2♛ difficulty for this sub-chapter multiplies enemy strength magnifications by 130%.
3♛ difficulty for this sub-chapter multiplies enemy strength magnifications by 170%.
New Features
This sub-chapter introduces one new enemy:
St. Dober: A short-ranged Angel enemy with a large health pool, attacks that reach past his target and a 1 in 3 chance to cause a powerful Surge Attack.
List of Stages
Stage number & cost
Stage name
Description
2-24-1
Authority and Gravity (権力と万有引力, Kenryoku to Ban'yū Inryoku, Authority and Universal Gravitation)
Safe and Not Sorry with higher strength magnifications and an added Kory.
170
2-24-2
Slave to Energy (エナジー奴隷, Enajī Dorei, Energy Slave)
Claustronyctophobia with higher magnifications, Two Can instead of H. Nah and THE SLOTH instead of The Face.
180
2-24-3
Raise Your Torches (民の手の松明, Tami no Te no Taimatsu, Torches in the People's Hands)
This stage mirrors Red Alert, but with Aliens instead of Red Enemies; Galactic Overseer Nyandam is the boss, and several other Aliens act as support.
180
2-24-4
Despotism at Home (アットホーム恐怖政治, Attohōmu Kyōfu Seiji, Despotism at Home)
Underground with stronger Bun Buns and the support replaced with Big Sal, Owlbrows and Pigeons de Sable.
190
2-24-5
Unauthorized Breathing (無断呼吸禁止法, Mudan Kokyū Kinshi-hō, Unauthorized Breathing Prohibition Law)
Another stage that somewhat resembles Red Alert, this time featuring Zombie Enemies, including Lord Gravey as the boss, Zamelle, Zang Roos, Coffin Zoges, Zigges, and Zoges.
200
2-24-6
Bare Fangs at the Throne (玉座に牙むく群衆, Gyokuza ni Kibamuku Gunshū, Mob Baring Fangs at the Throne)
The debut stage of St. Dober, featuring him as the boss, with Othom and Chickful A as support and some Relic and Angel enemies as peons.
250
Material Drop Rates
| None | Bricks | Feathers | Coal | Sprockets | Gold | Meteorite | Beast Bones | Ammonite |
| --- | --- | --- | --- | --- | --- | --- | --- | --- |
| 33% | 4% | 12% | 9% | 0% | 9% | 16% | 14% | 4% |
Trivia
The Japanese name of this sub-chapter, and possibly the sub-chapter as a whole, is a reference to ee ja nai ka (ええじゃないか, "Why not?), a complex of celebrations and festivities commonly understood as a form of political protest, which occurred in many parts of Japan from June 1867 to May 1868.
Reference
---
<< Unearthed Artifacts | Pumping Titanium >>
---