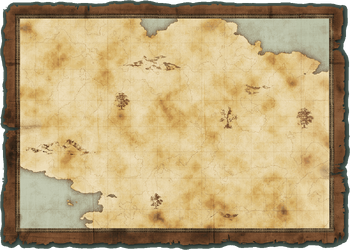 Scars of War (戦争のつめあと Sensō no Tsume Ato) is the 25th sub-chapter of Stories of Legend. It is available up to 4★ difficulty.. This sub-chapter was added in July 13th, 2015 - update version 4.0.2 for Nyanko Daisensou (available in The Battle Cats since July 23rd, 2015).
Difficulty
Unstarred Aliens are prominent in this sub-chapter, which means the difficulty will vary depending on your Anti-unstarred Alien Treasures from Into the Future. It will be extremely hard if you have none of them, average if you have all from Chapter 1, easy if you have all from Chapters 1 and 2, and a pushover if you have all from Chapters 1, 2 and 3.
2★ difficulty for this sub-chapter multiplies enemy strength magnifications by 120%.
3★ difficulty for this sub-chapter multiplies enemy strength magnifications by 140%.
4★ difficulty for this sub-chapter multiplies enemy strength magnifications by 110% and only allows Special Cats and Rare Cats to be deployed.
New Features
This sub-chapter features no brand new mechanics or enemies, but it is the first Stories of Legend sub-chapter to feature Aliens, namely ones from Into the Future Chapter 1.
List of Stages
Stage number & cost
Stage name
Description
1-25-1
Valkyrie Plains (ワルキューレ平原, Warukyūre Heigen, Valkyrie Plains)
This stage contains Shibaliens as peons that spawn every so often, with Doge, Doge Dark, Gabriel and Metal Doge as bosses, all of which are highly buffed.
75
1-25-2
Minefield (ぶっとび地雷原, Buttobi Jiraigen)
Master A. serves as the boss, with Chickful A, Helmut Krabbe and Hyppoh supporting him.
80
1-25-3
Kugel Schreiber (クーゲルシュライバー, Kūgeru Shuraibā, Kugel Schreiber)
THE SLOTH, R. Ost, Dober P.D, and Assassin Bear all appear in this level in different waves to oppose the player.
80
1-25-4
Muddy Trench (ぬかるみ塹壕, Nukarumi Zangō, Muddy Trench)
Groups of Sir Seals will serve as your only enemies until Camelle, the boss, has spawned, in which Imperator Sael will now spawn instead of his Red counterpart.
85
1-25-5
Sniper Jungle (スナイパージャングル, Sunaipā Janguru, Sniper Jungle)
At the start of the level, Mooths will spawn until the boss, J.K. Bun Bun, has spawned, and the Mooths will be replaced with Maawths and Shy Boys, along with Pigeon de Sables throughout.
85
1-25-6
Sunset Soldier (斜陽のソルジャー, Shayō no Sorujā, Sunset Soldier)
The level will begin with a single Ursamajor spawned with some Trolly Bloggers, and when the base is damaged, four Ursamajors will spawn.
90
1-25-7
Father's Back (父の背中, Chichi no Senaka, Father's Back)
Sunfish Jones will serve as the boss, with assistance from Gory Black, and after some time, Elizabeth the LVIth will spawn as a mini-boss.
100
1-25-8
Winning Back (境界線奪還作戦, Kyōkai-sen Dakkan Sakusen, Boundary Recapture Strategy)
The stage begins with basic enemies spawning until the base is damaged, which spawns a Nimoy Bore. After some time, a buffed Bore will spawn to assist the Nimoy Bore.
120
Material Drop Rates
| None | Bricks | Feathers | Coal | Sprockets | Gold | Meteorite | Beast Bones | Ammonite |
| --- | --- | --- | --- | --- | --- | --- | --- | --- |
| 53% | 9% | 12% | 7% | 2% | 5% | 12% | 0% | 0% |
Reference
---
<< Battle Royale | Sea Polluter >>
---
Community content is available under
CC-BY-SA
unless otherwise noted.