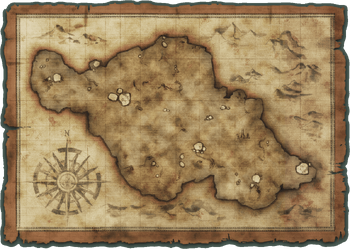 Shadow Cosmopolis (暗黒コスモポリス Ankoku Kosumoporisu, Dark Cosmopolis) is the 30th sub-chapter of Stories of Legend. It was released on July 11th (2016) for the English version, and is available up to 4★ difficulty.
Difficulty
A very hard sub-chapter. You could even say that it's harder than Intrepid Cats! You're gonna need good cats for these stages or else the chances of you struggling will increase.
2★ difficulty for this sub-chapter multiplies enemy strength magnifications by 120%.
3★ difficulty for this sub-chapter multiplies enemy strength magnifications by 140%.
4★ difficulty for this sub-chapter makes no change to enemy strength magnifications and only allows Special Cats and Rare Cats to be deployed.
New Features
This sub-chapter introduces one new enemy:
List of Stages
Stage number & cost
Stage name
Description
1-30-1
Hungry Forest (ハングリーフォレスト, Hangurī Foresuto, Hungry Forest)
R. Ost and Elder Sloth appear as the main threats. Rain D. appears as support.
105
1-30-2
Overachiever Central (身の程知らずの巣, Mi no Hodo Shirazu no Su)
I.M. Phace, J.K. Bun Bun, Chickful A, Doge Dark, Dark Otters and Angelic Gories gradually spawn as the enemy base's health is depleted.
110
1-30-3
Morning Rush Hour (通勤ラッシュ, Tsūkin Rasshu, Commuting Rush)
A timed stage that starts off with Sunfish Jones and three Capies. If you take more than 2 minutes and 45 seconds, you'll be swarmed with Capies and Sunfish Joneses.
90
1-30-4
Docking Massacre (ドッキングジェノサイダー, Dokkingu Jenosaidā, Docking Genocider)
A harder version of Labyrinth of Hades. The bosses, Bun Bun Symbiote and Berserkory, come out when the enemy base is attacked.
110
1-30-5
Subterranean Stalker (地下帝国からの刺客, Chika Teikoku Kara no Shikaku, Assassin from a Subterranean Empire)
A level where Pigeon de Sables and Brollows are spammed to protect an annoying Mr. Mole.
115
1-30-6
Lord of the Abyss (暗黒街の支配者, Ankoku-gai no Shihai-sha, Ruler of the Underworld)
Starts off with Bore as the fake boss, and Boraphim making his grand debut after hitting the enemy base.
130
Material Drop Rates
| None | Bricks | Feathers | Coal | Sprockets | Gold | Meteorite | Beast Bones | Ammonite |
| --- | --- | --- | --- | --- | --- | --- | --- | --- |
| 52% | 9% | 14% | 7% | 0% | 13% | 4% | 1% | 0% |
Reference
---
<< Intrepid Cats | Galapa-Goth >>
---
Community content is available under
CC-BY-SA
unless otherwise noted.