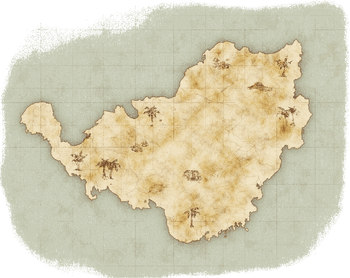 Singularityville (シンギュラリティ村 Shingyurariti-mura, Singularity Village) is the 46th sub-chapter of Stories of Legend, added in version 6.9. It is available up to 4★ difficulty.
Difficulty
This sub-chapter has a level of difficulty that varies depending on the stage or your cats. Barrier Breakers, Uber Rares, or Long Distance units are strongly recommended, while good Critical Hitters and anti-Metals are essential for Stage 5. Stage 6 is generally considered the least difficult, unless you have Uber Rares to make the other levels even easier.
2★ difficulty for this sub-chapter multiplies enemy strength magnifications by 120%.
3★ difficulty for this sub-chapter multiplies enemy strength magnifications by 130%.
4★ difficulty for this sub-chapter makes no change to enemy strength magnifications and only allows Special Cats and Rare Cats to be deployed.
New Features
This sub-chapter introduces one new enemy:
List of Stages
Stage number & cost
Stage name
Description
1-46-1
Ubiquitous Sales (ビキタス販売所, Yubikitasu Hanbaijo, Ubiquitous Sales)
One General GreGory will spawn at the start. Four Project As will then spawn followed by the boss, Nimoy Bore.
175
1-46-2
Virtual Harvest (VR稲刈り場, VR Inekari-ba, VR Rice Reaping Field)
A lot of One Horns will spawn with Le'noir, two Tackeys and a Hackey.
165
1-46-3
Wearable Homes (ウェアラブル一軒家, Wearaburu Ikken'ya, Wearable House)
UltraBaaBaa's debut. One will spawn with the boss, a buffed J.K Bun Bun followed by Brollows. Trolly Bloggers will appear for the entire stage to push your meatshields.
155
1-46-4
8K Fertilizer (8K肥溜め, 8K Koedame, 8K Fertilizer)
Gory Blacks and Doge Darks spawn as peons. Dark Otters will soon start spawning, then one R. Ost will spawn with a Director Kurosawah followed by another R. Ost.
165
1-46-5
Blockchain Twilight (夕焼けブロックチェーン, Yūyake Burokkuchēn, Sunset Blockchain)
Buffed Sir Metal Seal and Metal Doges, with two Mooths as the backline.
180
1-46-6
Haunted Genome (ゲノム盆踊り, Genomu Bon'odori, Genome Bon Odori)
Pigge, UltraBaaBaa and Angelic Gory spawn at the start. Afterwards, when you hit the enemy base, Dark Emperor Nyandam will spawn with UltraBaaBaas, Chickful A and Capy.
190
Material Drop Rates
| None | Bricks | Feathers | Coal | Sprockets | Gold | Meteorite | Beast Bones | Ammonite |
| --- | --- | --- | --- | --- | --- | --- | --- | --- |
| 46% | 18% | 3% | 10% | 5% | 8% | 10% | 0% | 0% |
Reference
---
<< Blizzard Boulevard | Ends of the Earth >>
---
Community content is available under
CC-BY-SA
unless otherwise noted.