Raise a Floppa - The Loop
Play Sound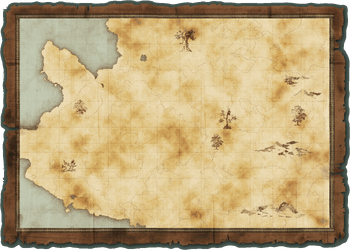 Spacetime Distortion (時空のゆがみ Jikū no Yugami, Space-time Distortion) is the 38th sub-chapter of Uncanny Legends and the 87th sub-chapter overall. It was added in Version 10.8 and is currently only available in 1♛ difficulty. The first five stages are the Stories of Legend's Legend Cat "boss" stages but with added Aku Doges and increased magnifications.
Difficulty
Every stage is relatively easy, as players will have amassed quite a bit of experience on stages mostly identical to the ones here, while the last one has low magnifications for this part of the game.
New Features
This subchapter introduces 1 new enemy:
Aku Doge: The Aku variant of Doge. With the 600% magnification it has in this subchapter, it has strong, Single Target attacks, with a 27,000 HP Shield that regenerates with 50% HP each time he gets knocked back.
List of Stages
Stage number & cost
Stage name
Description
2-38-1
The Great Sufferer (大脱獄, Daidatsugoku, The Great Jailbreaker)
A greater-magnification The Great Escaper with some Aku Doges.
180
2-38-2
Patient Red Fox (赤いきつねの愚者, Akai Kitsune no Gusha, Fool Red Fox)
A greater-magnification Saint Red Fox with some Aku Doges.
185
2-38-3
Learned to Hate (おぼえたての悪, Oboe-tate no Waru, Remembering Evil)
A greater-magnification Learned to Love with some Aku Doges.
190
2-38-4
Multiplanar Studios (ウニデーモンスタジオ, Unidēmonsutajio, Unidemon Studios)
A greater-magnification Multiversal Studios with some Aku Doges.
190
2-38-5
Infernal Forces (太古の魔力, Taiko no Maryoku, Eldritch Magics)
A greater-magnification Eldritch Forces with some Aku Doges.
200
2-38-6
Hell's All-Stars (サタンオールスターズ, Satan Ōrusutāzu, Satan All-Stars)
Ururun Wolf, Li'l Nyandam, Codename "Red Riding", Inumusha and Mecha-Bun spawn far apart, all at 100% strength, with some Aku Doges, B.B.Bunnies and Jackie Pengs as peons.
260
Material Drop Rates
| None | Bricks | Feathers | Coal | Sprockets | Gold | Meteorite | Beast Bones | Ammonite |
| --- | --- | --- | --- | --- | --- | --- | --- | --- |
| 33% | 13% | 13% | 16% | 2% | 7% | 0% | 16% | 0% |
Trivia
Idi:Re is the only major Stories of Legend boss not seen in this sub-chapter.
Reference
---
<< Castle of the Sentinels | Imminent Disaster >>
---