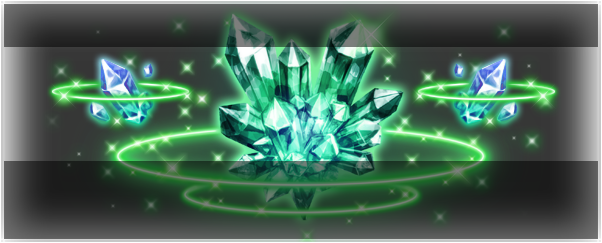 Attacks against Starred Aliens are much more powerful!
The Stellar Garnet is the first Cats of the Cosmos Treasure. It reduces the +1600% buff that Starred Aliens have by default.
Effect
The Anti-Starred Alien Treasures decrease the initial +1600% stat magnification applied to all Starred Aliens' base health and base attack power.
For example, a hypothetical Starred Alien has base health and attack power of 1,000, but the default stat magnification applied to Starred Alien base stats is +1600%, making the enemy's health and damage from each hit 16,000.
Each fully activated Stellar Garnet, Phoebe Beryl, Lunar Citrine, Ganymede Topaz and Callisto Amethyst Treasure set reduces the +1600% default magnification by -100% (additively) such that the Starred Alien's base attack power is always 1,000 but the default magnification effect applied to produce the enemy health and damage output is reduced as shown below.
| Activated Treasure Effect | Starred Alien Base Health / Attack Stat | Starred Alien Stat Magnification Applied | Starred Alien Effective Health / Attack |
| --- | --- | --- | --- |
| - 0% | 1,000 | + 1600% | 16,000 |
| - 300% | 1,000 | + 1300% | 13,000 |
| - 600% | 1,000 | + 1000% | 10,000 |
| - 900% | 1,000 | + 700% | 7,000 |
| - 1200% | 1,000 | + 400% | 4,000 |
| - 1500% | 1,000 | + 100% | 1,000 |
Requirements
| Stage | Location | Treasure |
| --- | --- | --- |
| 3-X-1 | Earth | Humanity |
| 3-X-2 | Mars | Martian Ruins |
| 3-X-3 | Jupiter | Gasses |
| 3-X-4 | Saturn | Mystery Rings |
| 3-X-5 | Venus | Gilded Stone |