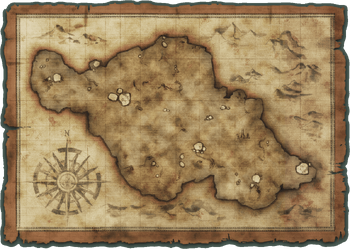 The Devils' Academy (学園に巣くう悪意 Gakuen ni Sukū Akui, Malice in the Academy) ) is the 20th sub-chapter of Uncanny Legends, and the 69th sub-chapter overall. It was introduced in version 9.1, and is currently only available up to 1★ difficulty.
Difficulty
An extremely road-blocking chapter before Urs. All stages feature at least one wave or LD enemy. A Classroom in Ruins is very easy if you have Slapstick Cats, Lonely Goldfish and Demon COO are quite tough if you cannot time properly, and the rest are pretty easy compared to those, but don't underestimate them.
List of Stages
Stage number & cost
Stage name
Description
2-20-1
A Classroom in Ruins (学園紛争遺跡, Gakuen Funsō Iseki, Ruins of Conflict at the Academy)
A Sin and Punishment remake with Sir Rels and three M. Osts.
180
2-20-2
Lonely Goldfish (一匹しかいない水槽, Ichi-biki Shika Inai Suisō, Only One in the Fish Tank)
Doges, Snaches, Dagshunds, and Celeboodles periodically come to assist three Henrys.
180
2-20-3
Demon COO (購買部を牛耳る鬼, Kōbaihō o Gyūjiru Oni, A Demon Controls the Purchasing Department)
Five Dolphinas and four Calamaries spawn over the span of around a minute.
190
2-20-4
Principal's Rebellion (校長先生の反逆, Kōchō Sensei no Hangyaku, Principal's Rebellion)
A Beached Mammals remake with added Corporal Weylands and Ribbos.
190
2-20-5
Bell Collector (ブラッディ波止場, Kane no Māku o Atsumeshi Mono, Bell Mark Collector)
Doges, Snaches, Baa Baas and Owlbrows spawn with a Duche and a Gory Black. When the enemy base is damaged, three Kories, three Owlbrows, more Gory Blacks and eventually one Youcan spawn with more peons.
200
2-20-6
Campus Law (校則と罰則, Kōsoku to Bassoku, School Regulations and Penalties)
Sir Rels and Kroxos come. On base hit, 3 Nimoy Bores and three Lorises spawn, with Relic Doges joining the battle.
230
Material Drop Rates
| None | Bricks | Feathers | Coal | Sprockets | Gold | Meteorite | Beast Bones | Ammonite |
| --- | --- | --- | --- | --- | --- | --- | --- | --- |
| 33% | 7% | 13% | 10% | 0% | 3% | 17% | 0% | 17% |
Reference
---
<< Marine Ministry | The Gelatin Mines >>
---
Community content is available under
CC-BY-SA
unless otherwise noted.