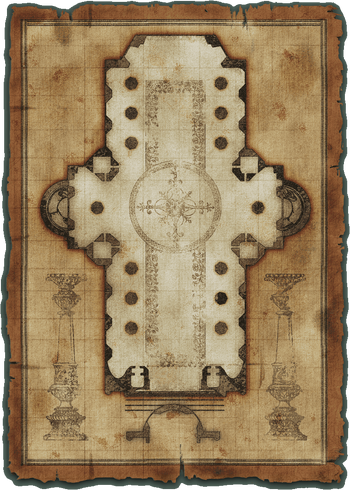 The Happy Lucky Temple (ハッピーラッキー寺院, Happīrakkī jiin, Happy Lucky Temple) is the 31st sub-chapter of Uncanny Legends, and the 80th sub-chapter overall. It was introduced in Version 10.1, and is currently only available in 1★ difficulty. Each stage in this sub-chapter focuses on enemies with a different ability.
Difficulty
Varies a lot depending by whether certain units and talents are owned. Talented Riceball, for example, counters the gimmicks of many of these stages. Since all of these stages are based on status effects, owning units with immunity to such effects is what makes the difference, although it's not mandatory either.
List of Stages
Stage number & cost
Stage name
Description
2-31-1
Pilgrim Agitators (煽ってくる巡礼者, Aotte kuru junrei-sha, Agitating Pilgrims)
A Super Metal Hippoe and Zigge with support, later helped by more of them, 2 H. Nahs, Elder Sloth and Mr. Mole when the base is hit.
180
2-31-2
The Belated Priest (大遅刻プリースト, Dai chikoku purīsuto, The Great Late Priest)
A fight against Professor A, Sunfish Jones, M. Ost and Croakley, with Zomboes and 4 Imperator Saels as support.
190
2-31-3
Choir Battle (コーラスラップバトル, Kōrasurappubatoru, Chorus Rap Battle)
A timed battle against 2 Winged Pigges, 2 Calamaries and 2 LeMurrs with Mr. Angels as peons.
210
2-31-4
Adventurer's Journal (冒険の書に記録, Bōken no sho ni kiroku, Recording in the Book of Adventures)
2 Zir Zeals and 3 Maawths attack on a timer, while hitting the base causes Henry, 2 Chickful As, I.M.Phace, a Maawth and more Zeals to appear.
190
2-31-5
Chapel Transfer (転送型チャペル, Tensō-gata chaperu, Transfer Type Chapel)
A timed battle against all sorts of Starred Aliens. Notably, 2 Youcans are present.
210
2-31-6
Dark Lord's Decree (邪神様のお告げ, Jashin-sama no otsuge, A Sign from the Evil God)
Zollows and Gobbles on a timer.
260
Material Drop Rates
| None | Bricks | Feathers | Coal | Sprockets | Gold | Meteorite | Beast Bones | Ammonite |
| --- | --- | --- | --- | --- | --- | --- | --- | --- |
| 33% | 2% | 9% | 0% | 2% | 11% | 29% | 11% | 2% |
Trivia
These stages are status effect themed. The first, for example, only features units that cause knockbacks, while the others, in order, are based on: Slow, Weaken, Freeze, Warp and Toxic.
Reference
---
<< Dawn of the Beginning | Theatre of Fear >>
---
Community content is available under
CC-BY-SA
unless otherwise noted.