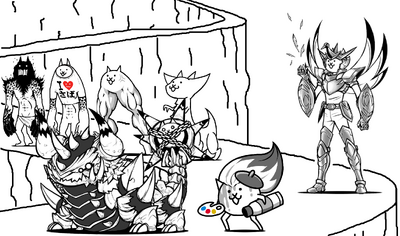 I wanted to help in this wiki a bit, I'll help with some things I consider a mistake, like a grammar mistake, adding a new feature, fixing broken or adding links, that kind of stuff.
Usually when I'm editing a template I end messing up that, so, I prefer to edit simplier things, by the way, I try to help as much as I can, since I'm not a Wikia expert (or template editing expert) I can't do much but maybe I will learn those things trough the time.
So yeah, my grammar will not be 100% acurrate, because english isn't my mother tounge, as well I can talk up to 3 languages at the same time (English, Spanish [mother tounge], and Portuguese), I'm still feeling like help the wiki.
I consider myself as an active user, by the way, I don't know anyone here, I've talked to somebody, but I'm not as close as they are in-betweeen them.
Thank you for dropping by in my tiny user page, I guess.
Update: I'm currently inactive about editing, nevertheless I come to the wiki often to see news and info. Sorry guys , I just don't feel like editing anymore, but I like this wiki because I get the info from it.
Yeah, I'm that Metal Bear that no one cares about (Not really, me is human), but based on my experiences while being boring and seein' profiles, probably at least someone will read this, so thanks? Keep it up with the work, also watch out for vandalism.
Community content is available under
CC-BY-SA
unless otherwise noted.