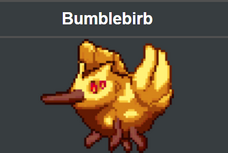 You may have seen me rampage through Date Masamune's page about June 2018. Please forget about me that way, it represents the worst of me. I still have an unhealthy obsession of defending him and other underdog ubers from hate.
I've completed all of SOL and am mostly up to date on UL, as well as the majority of 2, 3, and 4 star stages. All treasures and outbreaks are completed.
I don't do much here at all, maybe an edit here or there but not much all in all. not anymore at least.
Leave a message if you need anything.
My favourite pages
Any page with a link to the Database website is nice i guess.
Other places you can find me
Google+, username Link9058 [Bumblebirb] (G+ has shutdown, RIP)
Twitter, @Link9058YT
YouTube, username Link9058
Amino, username Link9058 (Assassinlan Pasalan)
MeWe, username Link9058
Reddit, u/RandomGuy9058
Community content is available under
CC-BY-SA
unless otherwise noted.