I correct literacy mistakes :v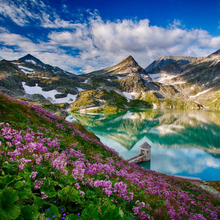 Introduction
Well hello there, let's just get it all on I am as depressed as Regit ONLY(now i hate him :3 ) when I lose a stage that I expected to win. Firstly I ll say, that the first time I played The Battle Cats I wasn't really getting into the stats and info like strong against red for axe cat for examp. thats why I quit when I couldn't beat that autistic Pigge on Maldives xd ik its funny now I use pigge to farm off money with Maglev but yeah it was horrifying back then. Now with a reincarnation, I have realised my true potentional form with many attempts by BARELY beating terrible stages with a ton of catfood and too much rng thats the reason I dont have any catfood today :v and I cant get many ubers, so far I have got:
OUTDATEDDDDDDDDDDDDDDDDDDDDDD
--------------------------------------------------------------------------------------------------------------------------------------------------
Divine Kuu (30) - my 2nd main attacker (not really)
THE BOSS KILLER (50) - big arm
A noob is lvl 31
Yoshimoto (30) hate him could have gotten Keiji instead of him
Eva-00 (28) - saved me a lot from shockwaves, thank you
Nekoluga idk the level -TRASH
Asiluga - trash
Cosmo - ...
Baby Cat - TF 50 owo
Jizo - Best of the Best lvl 50 ☀(づ。◕‿‿◕。)づ
Sanada - Same as jizo but 2x
Li'l Valkyrie - not sure if good I still have to level her up and test her lvl 30
Paladin random uberfest tix lvl 40
--------------------------------------------------------------------------------------------------------------------------------------------------
I beat everything till now
SoL
ITF 1,2,3 max
EoC 1,2,3 max treasures
CotC 1,2 max
and yes my luck is desperate :c
Got all deadly cats.
My Status With Enemies
Floating - I don't really hate them , thou they can wreck havoc...
Red - Meh Apple and Kuu make them easy pez I kinda like them anyway....
Alien - I enjoy fighting them they are pretty fun
Angel - Only peons and Wingged Pigge made my day bad from this category
Black - One the of worst type in the game, I am voting to remove them from the game
Metal - The hatred one same as the black but a bit more procs need from palashit
Zombies - Probably the PONOS' biggest sin made these monsters
Relic - First time I fought them I got wrecked (pretty illogical lol) but I like them more than these 3 categories
White - I like most of them especially Dober and Henry (dunno why ppl hate em)
I like to fight Baa Baa, Cli-One, Cruel Angel Clionel, Hannya, Calamary, Cala Maria, Camelle, Henry, Wall Doggo, CROAKLEY (one of my favs), Two Can, Hackey(I prefer him than tackey even thou he has bigger range), RazorBack, Boraphim, Alpacky, Li'l Bum Bum, Gertrud (Pizza monster).
I don't like to fight Master A. (op range for him to be introduced 2nd sol subchapter I had nightmares), Mr. Moal (pretty obv), Rain D. (can't even get hit lol), J.K. Bun Bun, Capy(thou not the most hated one I still hate him 87%), Perfect Cyclone, All black except Razorback, All metal no exceptions, Winged Pigge, ElderSloth, Lizabeth the 1millionth, CyberHorn, ALL ZOMBIES .
My relation with SoL subchapters and main game chapters
EoC - I hated Maldives chapter 1 after that nothing else except Moon chapter 3; Other than that preety comfy.
ITF - The Great Abyss all 3 chapters, Moon All 3 chapters and mostly North and South America levels. I liked other ones...
CotC - Venus the cancer only 1st chapter, both 2 chapters: Moskandag, Urura, Aguham, Black Hole, The Big Bang; Others much-less enjoyable.
SoL - My favourite part of the game lol (can be understood ironicaly and litteraly), First 3 subchapters didnt give me trouble except Tapas Desert 4 star (I remeber I played 2 hrs lol my battery died but I thankfully beat it). Levels until Squishy Cave were okay, Chubby B. Goode was fine I didn't get to encounter Assassin Bears, Volkanos Volkano was meh not my favourite I barely beat it since all stages are kinda rush like, other than that next sub-chapters untill Jail Break Tunnel were pretty challenging for me considering that I didn't have much luck and I didn't save catfood for uberfest I just opened tickets blindly. The Great Escaper wasn't my favourite and I hated it so MUCH, I am going to shoten the story and skip onto the fun sub-chapters. Body and Soul first stage easy gestalt decay nightmare that ate my 180 catfood, warrior's dawn wasn't good at all, sign of my cat FAVOURITE STAGE I THE SUBCHAPTER, cursed blizzards ok not bad, out of despair ez but not my favourite, metabolic synd. bad stage I hate it, Love and Death hate it as well; Weak & Mildly Acidic was easy only exception being the first cancerous stage my fav stage in that subchapter is learned to love; Intrepid Cats everything is bad I hated all stages mostly Thorny Dialogue I couldn't beat it for 4 months, Shadow Cos. not so good my fav stage lord of abyss (ezzy) and I hated subterrean stalker and morning rush hour, galpagoth not too bad but I hated twilight poachers and surviving herd fav stage conservation society, kombu cape fav stage iberian plains and the most hated one is weeping dunes then trouble at the mansion, Axis of Evil as the name says I DONT LIKE ANY OF THE STAGES IN THAT TERRIFYING SUBCHAPTER, Suburbs of the dead first and the last stage I hated the most my fav is dungeons of dreams, Quarantine isles fav high watchtower the most hated BIONIC SHITWEED and PotatoFish Trenches, Mouseyland not too bad fav stage rickety coaster hated the haunted 1ldk, virutal nightmare; Walk of fame, thankfully the last subchapter to contain zombies as the main part, fav stage gossip rags, hate beverly hills scoop, saucy scandals and lovechild lane; Cutpurse coast horrible same as axis of evil, hated every stage mostly NRF, Above and Below first stage is terrible, second ok, 3rd a nightmare, 4th ok, 5th FAVOURITE in the previous 3 subchapters and this one too and the last stage is good as well, Windless island one of my fav subchapter for 20 subchapters first stage is bad second third fourth and 6th are my favs i died in perfume room 4 times xd, IT Katakombs so-so, caliban's keeper isnt so bad actually, dial up dreams fav in the subchapter, throne of phone i like it, 0s graveyard not so bad with tesalan, the holy exploit (the last stage that got me stuck untill finishing SoL) i didnt like it since I didnt tf juliet, last stage also favourite cause I love croakley, Grotesque Gallery same as Windless island 2nd fav, only hated baroque beasts fav stage is atrocious deco, Area 22 I liked it the only late subchapter that I actually did all 3 stars fav stage tunguska event I hated adamski type, Beyond Savannah here starts the pain: Eat the Weak 2nd hated stage , Nikumanjaro 4th hated stage, Dry Season 3rd hated stage, Noble tribe was ok I liked it 2nd fav, electrosafari fav stage and I HATE HEAVENS OASIS; Blizzard boulevard better than the previous subchapter honestly, hate shiver junction , leaky tunnel so so, frostbite park same as leaky tunnel, toasty turnpike fav stage in the subchapter, sleepy signals 3rd fav stage, last stage was 2nd fav; Singularityville first stage dont like it nor hate it, virutal harvest I hate it, wearable homes same as virtual harvest, 8k fertilizer not bad actually fav in the subchapter, blockchain twilight I already mentioned that I hate metals so yep, haunted genome never playing it again; Ends on Earth I didn't like it but I didn't get stuck on any stage, fav stage cave conclusion I hated final tower; The Legend Ends lol 50% fav 50% hate, day of reckoning I hated it, thirst for vengeance combo of my fav enemies so I liked it, glory of glories goes to hate but I didn't hate it so much, moment of serenity is the best stage in the subchapter - my fav stage so far, false resurrection i hated it the most, goblet of oath meh i liked it, twilight zephyr I didnt like it so it goes to hate and last stage my 3rd fav in the subchapter. Lab of relics good subchapter :v with the biggest amount of stages . Ancient Curse didn't find it easy but i eventually beat it...
UL-super ez
Community content is available under
CC-BY-SA
unless otherwise noted.