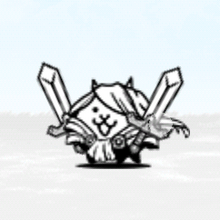 Battle cats - Current party and stage.
Macho Cat (20 +6)
Wall Cat (20 +7)
Sexy Legs Cat (20 +5)
Paris Cat (18)
Dragon Cat (20 +9)
(This spot changes depending on efficiency of cats on certain levels) (13 or higher)
Butterfly Cat (20)
Gang Cat (20)
Valkyrie Cat (18)
Bahamut Cat (19)
I am currently stuck on Sea of Tuna - Fresh Wharf.
Any advice is welcome!
Goals:
Remove graffiti and keep Battle Cats Wikia safe.
Improve Battle Cats Wikia and keep it the best it can be.
Complete Battle Cats.
Provide help for new Battle Catians.
Keep Battle Cats Wikia updated and child friendly.
Current favourite Cats:
(In no particular order)
Dragon King Vars

Super Galaxy Cosmos
Nekoluga
Sword Master
Paris Cat
Bahamut
Butterfly Cat
Wall Cat
Samba Cat
Gang Cat
Mega Cat
Jurassic Cat
UFO Cat
Jamiera Cat
Crazed Sexy Legs Cat
Community content is available under
CC-BY-SA
unless otherwise noted.