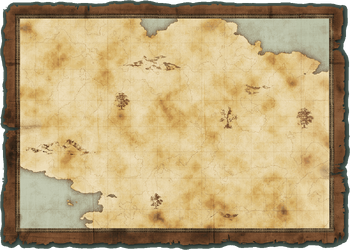 Walk of Fame (ハリーウッド帝国 Hariuddo Teikoku, Hollywood Empire) is the 37th sub-chapter of Stories of Legend, available up to 4★ difficulty. It was added in update version 5.9.0 of the game on February 22nd, 2017. Miyamoku Musashi, the fourth Stories of Legend bonus character, can be unlocked here.
Difficulty
The first two stages of the sub-chapter are a joke and can be cheesed, but the rest can be pretty difficult if you don't have the right strategies. It is also filled with powerful Zombie Enemies backed up with support, like in Saucy Scandals. Overall, this sub-chapter is mixed in terms of difficulty, but is a joke compared to the next sub-chapter.
2★ difficulty for this sub-chapter multiplies enemy strength magnifications by 120%.
3★ difficulty for this sub-chapter multiplies enemy strength magnifications by 130%.
4★ difficulty for this sub-chapter makes no change to enemy strength magnifications and only allows Special Cats and Rare Cats to be deployed.
New Features
This sub-chapter introduces "animated" enemy bases that can attack the player's cats, not unlike the player's Cat Cannon. The first animated enemy base, which is unofficially known as the Doge Base, is introduced in the final stage.
This sub-chapter introduces one new enemy:
Inumusha: A boss enemy that appears in the last stage of this sub-chapter. He is a Zombie enemy and has exceptional health, along with massive damage and range. However, he has 50 knockbacks, one of the highest knockback counts in the game. Also, unlike most other Zombies, Inumusha cannot burrow, and he only revives with 25% HP instead of 50%.
This sub-chapter also includes a new obtainable character, Miyamoku Musashi, who can be unlocked upon completion of the final stage, having a 3% drop chance (100% if a Treasure Radar is used).
List of Stages
Stage number & cost
Stage name
Description
1-36-1
Paparazzi Paradise (パパラッチフィーバー, Paparatchi Fībā, Paparazzi Fever)
Features up to five Kories supported by infinitely-spawned Coffin Zoges.
125
1-36-2
Gossip Rags (因縁ゴシップスター, Innen Goshippu Sutā, Destiny Gossip Star)
Up to four Li'l Bun Buns are supported by various Zombies.
130
1-36-3
Beverly Hills Scoop (バブリーヒルズ白書, Baburī Hiruzu Hakusho, Beverly Hills White Paper)
Four Tackeys and two R. Osts appear as the main threats, with extremely weak peons added to get in the way.
115
1-36-4
Lovechild Lane (子役上がり, Koyaku Agari, Child Actor's Rise)
Zamelle appears as a boss, supported by a very buffed One Horn, Mr. Mole and a lot of Zang Roos. The boss appears from the beginning.
130
1-36-5
Saucy Scandals (セクシースキャンダル, Sekushī Sukyandaru, Sexy Scandal)
Lord Gravey serves as the boss, supported by Professor A., Mr. Angels, Dark Otters and Super Metal Hippoe. They will spawn after the enemy base is hit.
120
1-36-6
Multiversal Studios (ウニバーサンスタジオ, Unibāsan Sutajio, Universan Studio)
Inumusha is the boss, supported by other Zombies, such as Zoge, Zroco, Zory and Zang Roo. The boss is spawned near the beginning. Also, the enemy base is a Doge Base, which can fire powerful wave attacks if you get too close, crippling your army.
160
Material Drop Rates
| None | Bricks | Feathers | Coal | Sprockets | Gold | Meteorite | Beast Bones | Ammonite |
| --- | --- | --- | --- | --- | --- | --- | --- | --- |
| 49% | 5% | 3% | 5% | 3% | 3% | 0% | 32% | 0% |
Reference
---
<< Mouseyland | Cutpurse Coast >>
---
Community content is available under
CC-BY-SA
unless otherwise noted.