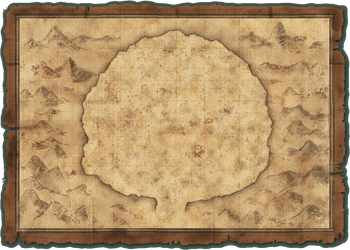 Weak & Mildy Acidic (脆弱性と弱酸性 Seijakusei to Jakusan-sei, Weakness and Mild Acidity) is the 28th sub-chapter of Stories of Legend. This sub-chapter is available up to 4★ difficulty.
Difficulty
Just like Body & Soul, this sub-chapter has a mix of easy and difficult stages. Expect to see a big variety of enemies. Also, two new enemies will appear - Two Can and the semi-unique Codename "Red Riding". Two Can can create highly damaging Shockwaves, while Codename "Red Riding" has exceptional health and long range. You can also get Red Riding Mina from the final level.
2★ difficulty for this sub-chapter multiplies enemy strength magnifications by 120%.
3★ difficulty for this sub-chapter multiplies enemy strength magnifications by 140%.
4★ difficulty for this sub-chapter makes no change to enemy strength magnifications and only allows Special Cats and Rare Cats to be deployed.
New Features
This sub-chapter introduces two new enemies:
Two Can: A Red/Black enemy with high attack damage and a 100% chance to perform Lv.2 wave attacks. However, his health isn't too high compared to similar enemies.
Codename "Red Riding": A boss enemy with massive health and very high attack damage, along with insanely long range. Her range is so long that she can hit the Cat Base if she advances just 1/5th of the battlefield. Beware!
While not his first appearance in-game, CyberFace makes his first appearance in the Stories of Legend here. He is a Metal enemy with massive attack power and Shockwaves, but low enough health to die from any Critical Hit.
When the final stage is completed, players have a 3% chance to unlock Red Riding Mina (guaranteed if a Treasure Radar is used).
List of Stages
Stage number & cost
Stage name
Description
1-28-1
At Least I'm a Cat (せめて、ネコらしく, Semete, Nekorashiku, Like a Cat, At Least)
Enemies are spammed beyond belief in this stage, almost like Gestalt, Decay. This stage has a combination of Black, Angel and Alien enemies. Also, Metal One Horn, Rain D. and Kang Roo appear as supporting units.
100
1-28-2
Knights of the Round (円卓の騎士, Entaku no Kishi, Knights of the Round Table)
The Face and several of his variants appear in this stage, including Shy Boy, I.M. Phace and CyberFace. If the player doesn't complete the stage in time, three CyberFaces will appear.
105
1-28-3
Cat Catharsis (おにゃんこカタルシス, O Nyanko Katarushisu, Cat Catharsis)
This stage features a Nyandam trio (Dark Emperor Nyandam, Director Kurosawah and Galactic Overseer Nyandam) with Kory and Berserkory.
105
1-28-4
Beautiful Finale (美しい終わり, Utsukushī Owari, Beautiful Finale)
Two Can, Owlbrow, LeMurr, Sunfish Jones, Brollow and more supporting units.
110
1-28-5
No More Bad Dreams (悪夢からの覚醒, Akumu Kara no Kakusei, Awakening From a Nightmare)
A Bun Bun quartet (Bun Bun Black, Bun Bun Symbiote, Teacher Bun Bun and J.K Bun Bun) serves as the boss. Peons include Doge, Snache and Those Guys.
115
1-28-6
Learned to Love (おぼえたての愛, Oboe-tate no Ai, Remembering Love)
Codename "Red Riding" appears as a boss after 16 seconds, accompanied by H. Nah, Le'noir, Brollow, Sunfish Jones and even more support. Interestingly enough, Ms. Signs are completely replaced with Assassin Bears in this stage.
140
Material Drop Rates
| None | Bricks | Feathers | Coal | Sprockets | Gold | Meteorite | Beast Bones | Ammonite |
| --- | --- | --- | --- | --- | --- | --- | --- | --- |
| 54% | 5% | 17% | 10% | 2% | 6% | 6% | 0% | 0% |
Reference
---
<< Body & Soul | Intrepid Cats >>
---
Community content is available under
CC-BY-SA
unless otherwise noted.